--------------------------------------------------
I was quite astonished with this practice, it seemed so peculiar and funny the first time I heard about it, and that was the cause of the idea of ​​blogging about the most rare and out of the ordinary sports that we can find in our beautiful world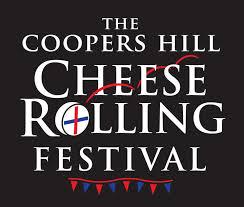 Lets start this with cheese, injuries, falls, a race and .......... more cheese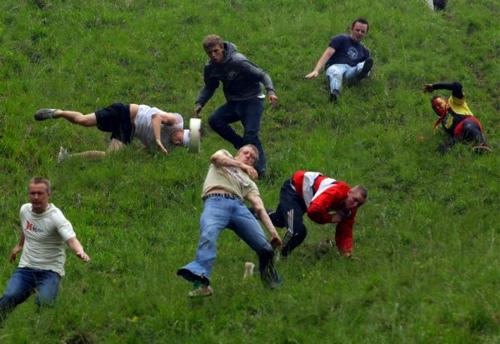 Sport born on Cooper Hill, in England. Uniting locals to run down about 650 feet, on a steep hill chasing a large piece of cheese, the objective of the race is to reach the goal with the cheese.
The winner is decided, choosing the person who grabbed the cheese, or who was closest to doing it, for the same situation of this rare sport, bruises and funny moments full of blows can not miss.
But let's stop with words, here are some videos to watch the race of the rolling cheese!
------------------------------------------------------------
If you know a strange sport in your locality, let me know in the comments, I will vote for the most peculiar and funny