I'm once again back home for couple of days. And this time, I got pretty lucky as the travelers/extreme sports film festival was on the whole weekend.


Horyzons vs. horizons
The name of the festival is Horyzons. Of course you might ask if there isn't a typo in there.
"It should be horizons, right?"
Nope not really. It's a wordplay. As many many of the screen movies take place in mountains and mountains are in my own native language called HORY, the name HORYZONS makes perfect sense and is briliant!
Programm
Festival was taking during full 3 days. You can check all the screened films and their description on the webpage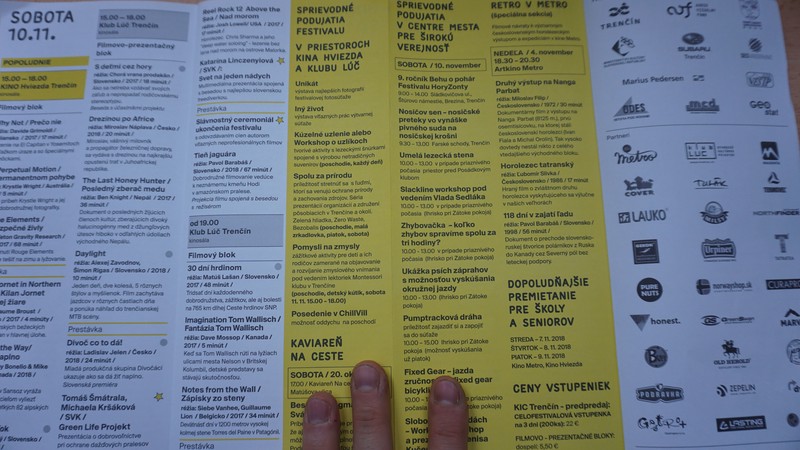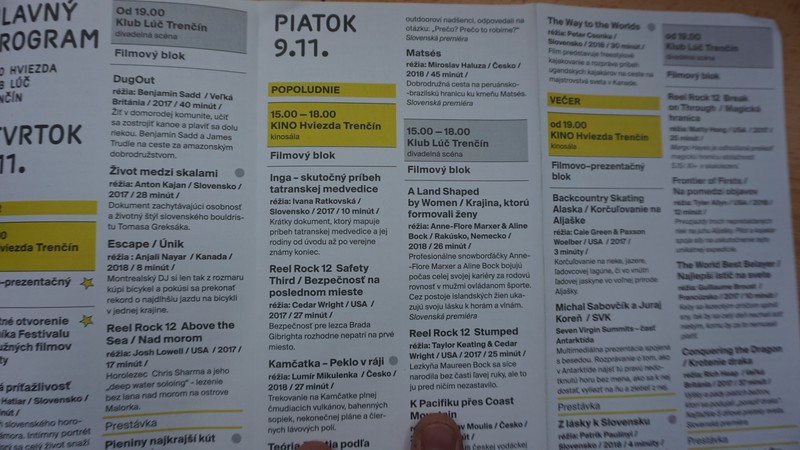 MY TOP 3 PICKS
#3 The Frozen Road
Year: 2017
Director: Ben Page
Place: Canada
My comment: It was a great display that travelling and adventure are not always so nice as displayed on the screens with epic music causing shivers and goosebumps. It's self edited film full of ups and down and reflects what it takes to endure the crazy polar trail in Canana on bike
#2 Live along the way
Year: 2018

Director: Anthony Bonello

Place: Switzerland

My comment: Beautiful film of never giving up. This woman was a world best climber untill her belayer made a critical mistake and she broke her vertebra. She can't climb anymore. She began basejumping and after several years, got yet another big accident. She can't basejump anymore. Now she undertook a project of conquering all 82 alpine 4-thousanders within one year
#1 Reel Rock 12 Break on Through
Year

: 2017



Director: Matty Hong
Place

: France

My comment: This one was pretty motivational one. The young girl from America who conquered a legendary walls of La Rambla and Biography - 5.15 difficulty as a first woman ever!! She talks about her unbelievable will and motivation, stuggle to be greater than everyone else. It was a pure competitors movie so to say. No romantics from climbing, just results. Not everyone's taste but I totally loved it. The part where she was memorizing moves of the wall back home with closed eyes was unbelievable!

Biggest dissapointment - Rheinold Messner's new film
This one was tough to watch. They made it 2 times longer that it should have been IMO. Too long details of suffering people and kinda too artistic, hollywoody approach to it totally killed the story for me.
Atmosphere
Here just couple of my low quality smartphone pictures :)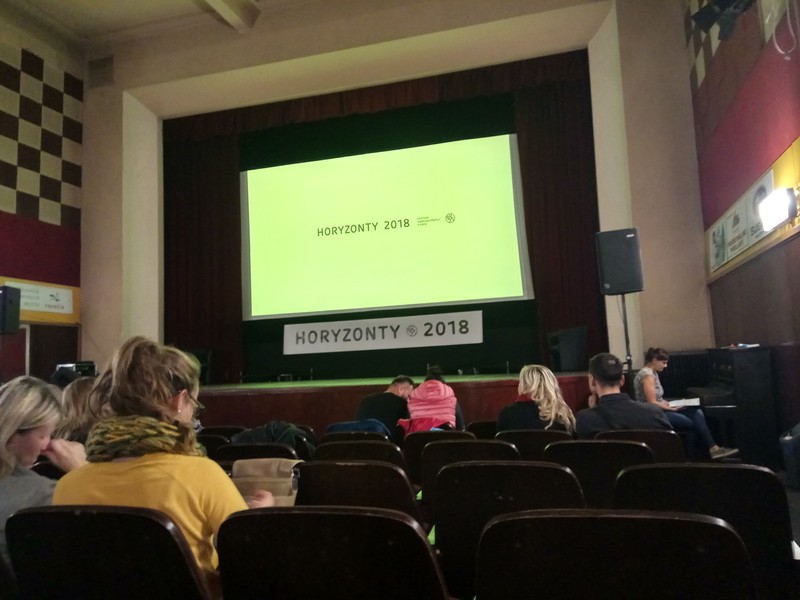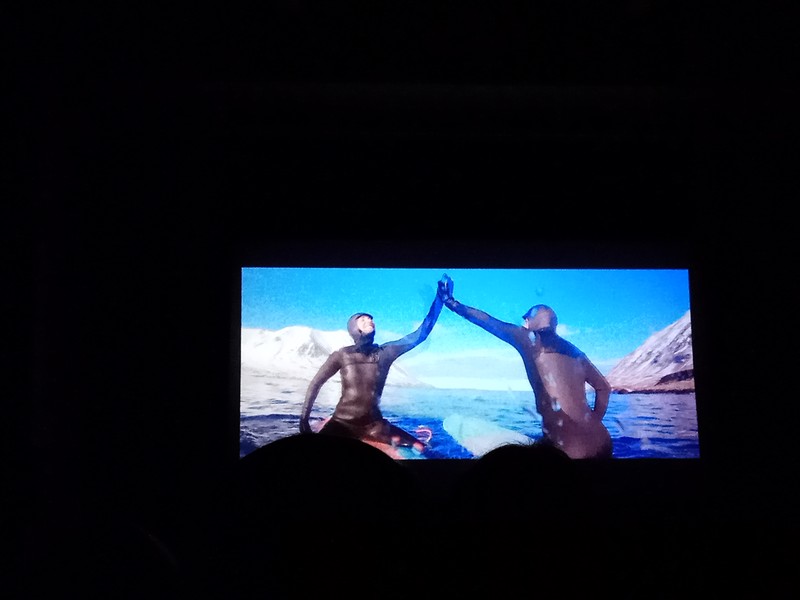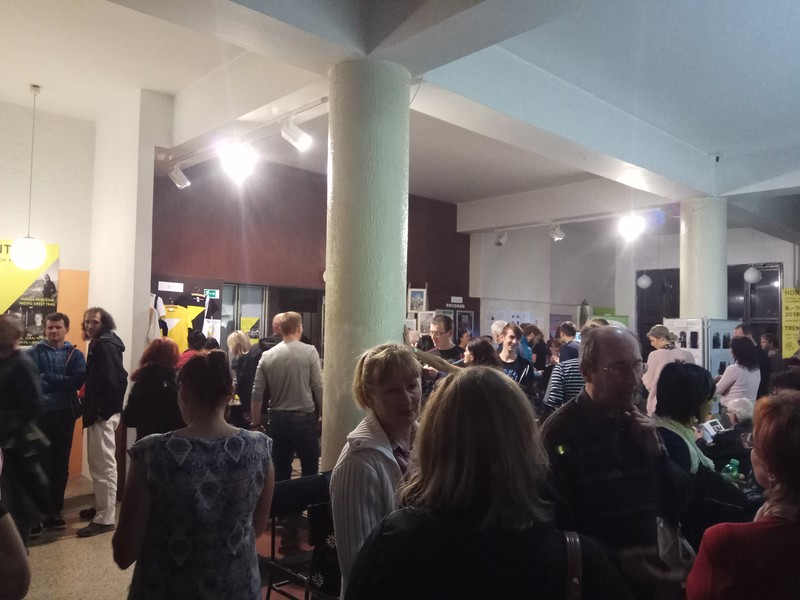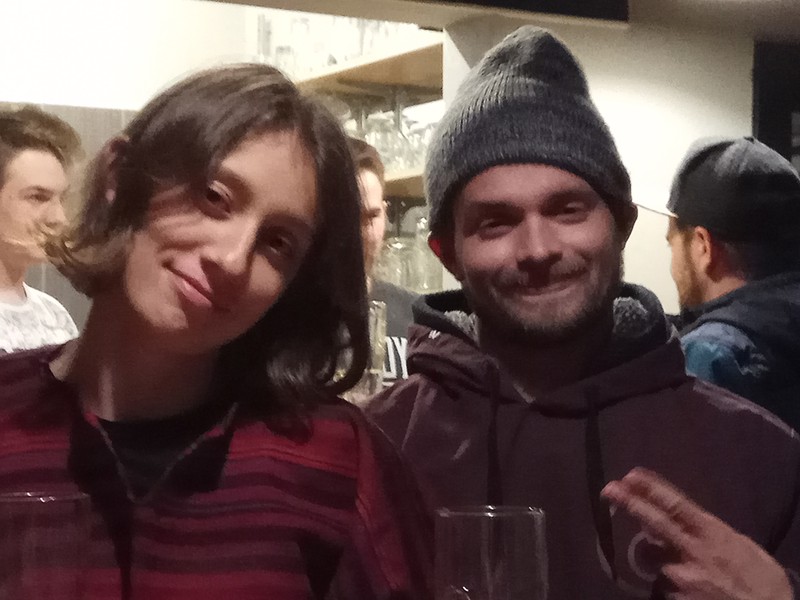 Hope you guys enjoyed the report!