Hi, friends!
I was really a fan of rallying in '90's when group A was ruling out. In 1997 appeared WRC class which is top class in rallying even now but engine ccm changed a little bit from 1997.
There were not all manufacturers that introduced WRC class from the first season. Mitsubishi stayed in group A until middle of 2001 and after that they were nowhere because their WRC car was kinda crap.
I liked blue Subaru Impreza WRC and their drivers were really influential on me in that time.
Piero Liatti, Italian tarmac master, is even my friend on Facebook. He had birthday a few days ago.
He led this rally but he had to give that lead to Colin McRae, team leader at Subaru, who fought for the championship and needed extra points in the battle for overall standings.
I guess that Liatti had to be happy because he won Monte Carlo Rallye that year.
Comments are in Spanish but videos are full of onboard action which is the best part of any coverage.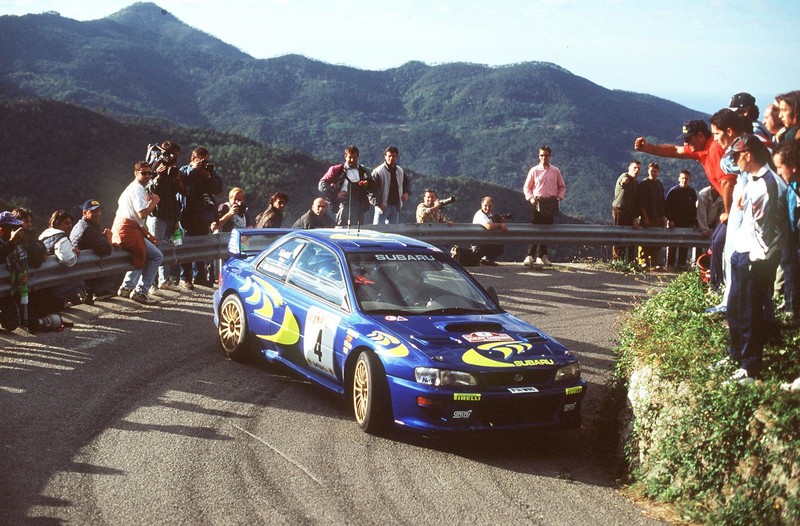 photo and video from WRC and youtube