Current Toyota WRC team test and development driver Juho Hanninen will be behind a wheel of 4th and private entry in Toyota Yaris WRC on the Island of Sardinia.
Just to remind you that Hanninen is an ex-Intercontinental Rally Challenge champion, as well as European Rally Champion.
He was almost one of the first Toyota WRC works drivers of the new generation but the lack of experience with the WRC machinery and top results resulted him to lose the works drive.
The good thing is that he kept his test and development role so he is still in the sport.
Now he has another chance in Sardinia. I would say that he needs top 3 result if he wants another WRC outing.
Let we see what future brings for him...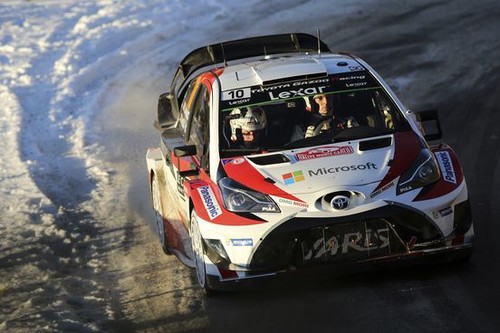 photo and video from WRC and youtube