Hyundai i20 R5 isn't that competitive car in the R5 category but on some smaller events without top names of rallying it is possible to make a highest step of the podium with that Korean stuff.
Craig Breen drove all kind of brands this season but now he is Hyundai's works driver so it is expected from him to drive the same brand on the lower category rallies which is Ulster Rally at the moment which was a great name once ago.
Entry list wasn't great also because when you see the final results you can find super old but quick Ford Escorts mk2 which are cars older then 30 years.
Anyway Breen took another victory and this time it was behind a wheel of his current contractor Hyundai.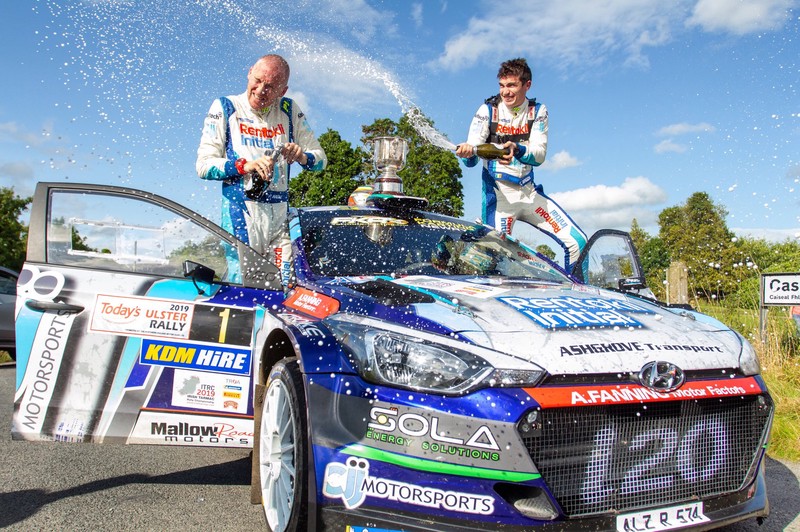 photo and video from Breen's Twitter and youtube