Simone Campedelli is becoming a real Italian star. I remember him when he was kinda nineteen when he drove a rally nearby me with Mitsubishi Lancer Evo 8 and finished 2nd overall. We thought, who's this kid. He came here for the first time and finished 2nd overall just like that.
Today he is very well experienced rally driver with 142 rally starts and only 37 retirements. That is very good result.
In your way in rallying you must be lucky to have a support and that is, I would say the most important thing beside health.
Campedelli had it and the results are coming. W must also say that Ford Fiesta R5 is still very good car in the right hands.
Cheers.
Results:
Campedelli 1:29:11.7
Rossetti +11.7
Crugnola +12.7
Basso +48.0
Albertini +59.9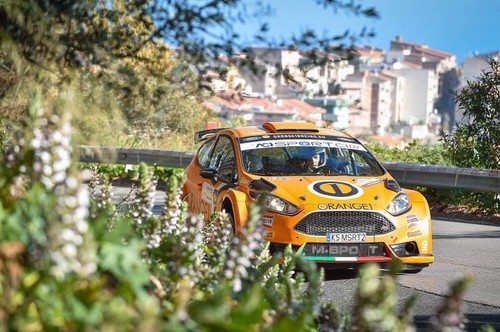 photo and videos from CIR and youtube