Hi, friends!
Can you believe that Dacia, which is car firm from Romania, had really descent rally project in sign with their Logan in Super 2000 class.
What's Super 2000 class?
That's naturally aspirated engines of 2000ccm with around 280bhp and four wheel drive. Sequential gearbox is in, of course.
Well, Renault as an owner of Dacia is in motorsport like always so there is nothing special if they wanted to promote their other brand through motorsport.
In 2000's they had super successful Clio Super 1600 which won Junior WRC with Nicolas Bernardi and also won numerous championships in the world.
Later they made Clio R3 which is a bit slower then Super 1600 but very nice looking car and a little bit cheaper then Super 1600.
When Super 2000 class came to the frame as a top class bellow WRC, they wanted to make Dacia Logan Super 2000. And yes, they even made it, tested it but never homologated for competition.
Renault's works driver Simon Jean-Joseph was the test driver and you can see from the video that it was a serious project. But they stopped. Why? No one knows.
Who knows where is that car right now because it is a prototype and they save their prototypes?!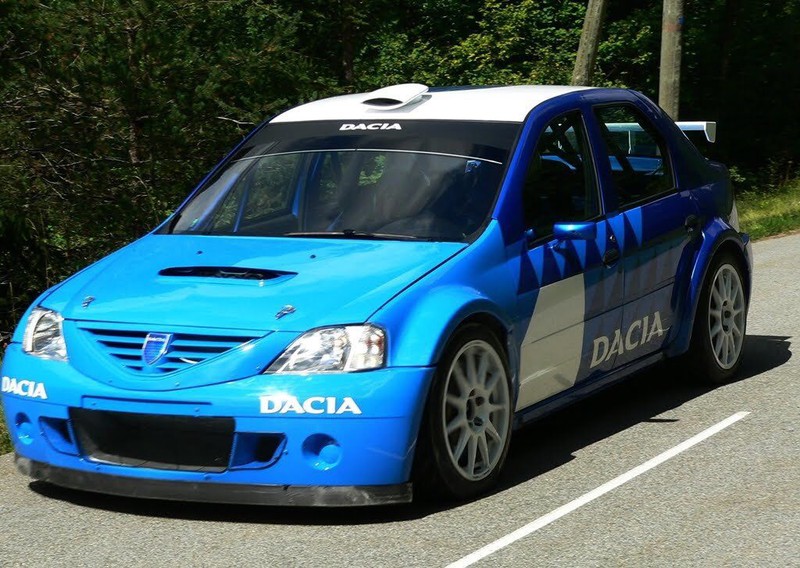 photo and video from WRC and youtube