I can't find anything good in losing any WRC team, being good or bad one. Citroen left the top of the sport and I would say that it is one of the most successful teams of all times in the World Rally Championship.
Something was terribly wrong in a development of their latest WRC car called Citroen C3 and there was something in the balance of the car. When you develop rally car and you don't have basics 100% clear, everything else that you work on won't give the results you need.
Citroen even brought back six times WRC champion Seb Ogier and they couldn't succeed. Ogier won the championship twice with semi private team M-Sport Ford and with full works team of Citroen he couldn't even come close to the top.
That's why he choose another team, hr moved to Toyota and he did good for the last year of his rallying career in WRC.
Citroen shortly announced they withdraw form the top od the sport because they can't have a top driver on the market.
So, what about cars they produced?!
They have lot of chassis built and five of them are destroyed in an accidents.
As we can see on this link all the history of that car and chassis:
https://www.ewrc-results.com/cars/65-citroen-c3-wrc/
They now offer all that cars for a rent or you can buy it.
They will probably rent it through their satellite team called PH SPort.
I don't know the price of rent but it should be around 150 000€ per WRC rally or around 750 000€ if you want to buy the car.
Shall we see a hnew homologation of a new developments. it is still unknown.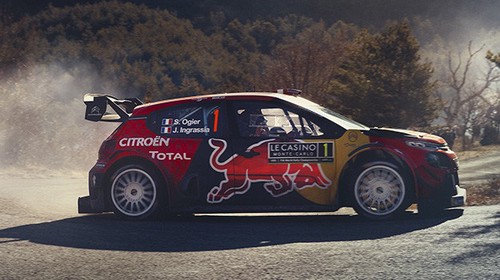 photo and videos from WRC and youtube