Welshman Elfyn Evans who drives for Toyota WRC team leads WRC rally sprint in Sweden after first five special stages.
Why do I say rally sprint?!
Because it is shortened to only 10 special stages because of the lack of the snow and ice and drivers are on the studded tires. And on gravel it is extremely hard and dangerous to control the car omn the high speeds which can be found on Swedish event.
Evans still has great form after Monte Carlo Rallye where he led after day three and then lost the rally to the winner Neuville.
He has the right car and he knows it. That's why he decided to push until the last meter. This is his now or never chance. He just needs that super outings to show the whole world that he can fight for the wins. And he can.
Championship loeader Neuville didn't have the best day as first car on the road. He didn't have to clean that much except on the gravel parts of the stages which were also kinda frozen so it was less of the cleaning job.
Current WRC champion Ott Tanak finished day in 2nd position and that is a good recovery after bad shunt in Monte Carlo.
Six times WRC champion Seb Ogier lies in 4th position in his Toyota Yaris WRC.
Young Kalle Rovanpera impressed the most with 3rd place overall but with very mature and impressive drive of the day.
Let the best win - as always...
Results:
Evans
Tanak
Rovanpera
Ogier
Lappi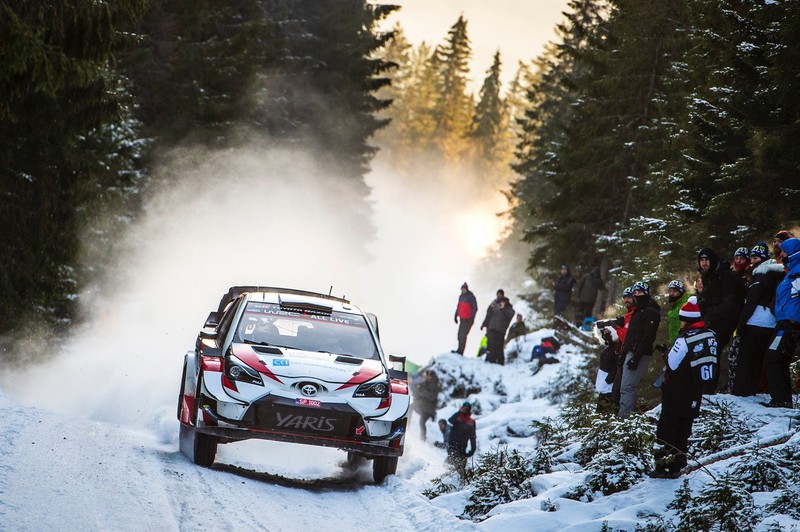 photo and video from WRC and youtube