It seems that Toyota WRC team will do the whole test in full winter conditions which are now on in Finnish forests. Monte Carlo Rallye is partly driven on snow but the 2nd event of the season on Sweden is full snow event so Toyota team decided to use proper snow conditions for additional test before both events.
Welshman finally got a proper seat in a team where he will also get a salary, and it is a good one. He will know have the chance to try his best along six times WRC champion Seb Ogier and Evans learns fast. Maybe as fast as current champion Ott Tanak who was also a team mate with Ogier.
In the next two years Evans will have to prove his worth or he will probably be out of the job as some other guys because there're no available seats on the market at the moment.
Let the best win - as always...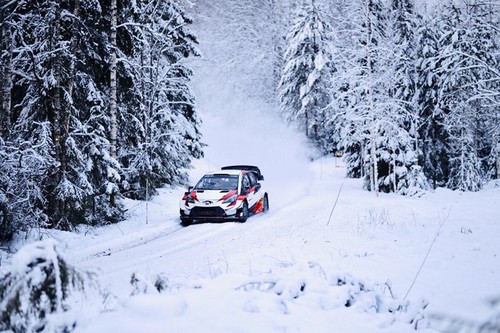 photo and video from WRC and youtube