Hi, friends!
Junior World Rally Champion of the season 2003, Frenchman Brice Tirabassi, is behind a wheel of a rally car again. To be more precise he has been driving whole season 2018 of French gravel championship after 8 years of absence.
He became a JWRC champ when driving for Renault works squad behind a wheel of their super successful Clio Super 1600 rally car. I used to call it rocket pocket, space ship etc. That was a piece of an engineering in small rally cars. I liked it a lot.
Tirabassi started to have attention from the medias and French Motorsport Federation i season 2002 when he was driving Citroen's Saxo Super 1600, also twice JWRC champion car. He drove Saxo from Citroen works squad on two occasions that season and Renault decided to sign him.
New rules said the only under 28 drivers can compete in JWRC series so Renault decided to enter him into the very promising championship. They also had Simon Jean-Joseph under the contract as a leading driver so both of them were driving on every rally of 2003 JWRC season - Tirabassi for a Junior crown and Jean-Joseph for a A6 class win. And Jean-Joseph won every rally he started. That's how good he was.
And what about Tirabassi?! He really had dominating car of that time so he won it easily. Other guys with Fiat Punto S1600 and (then very promising) Suzuki Ignis Super 1600 couldn't match the pace of a Renault rocket pocket car. I must add that Swede Daniel Carlsson drove for Suzuki that season and he was super star hope who was signed by Peugeot works team at the end of that season.
Tirabassi left Renault after that season an had some tries in WRC cars but without bigger success. I would say that dominating car brought him a crown and nothing else. Otherwise, he would be signed by some big works team, instead of Carlsson.
That's it about history class. :D
So, today I found a video from Rallye du Var where Tirabassi drove Hyundai i20 WRC (older generation) as a zero (or course) car. It's interesting to see what 2003 JWRC champ can do this days after 8 years of absence. I see from the videos that he is moving his right leg off the gas pedal on some very fast corners, but then again, he wasn't driving in competition, he was just in course car.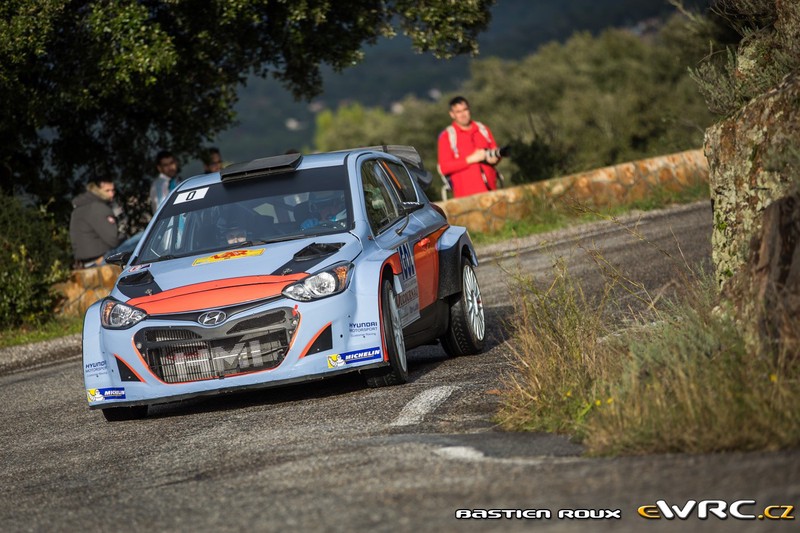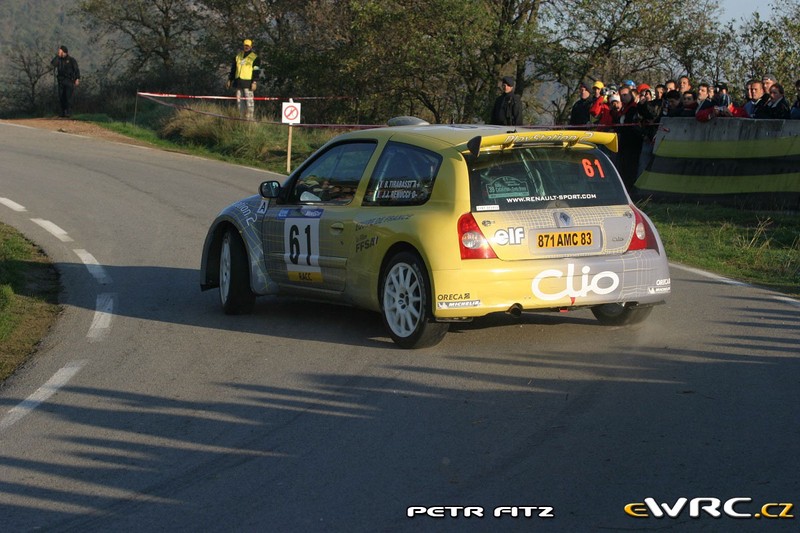 Thanks for photo and videos to WRC.com and private Youtube channel.
Enjoy some beer!
Cheers!