What you get when you see your younger colleague at test with super high speed - nasty crash. Young Finnish gun Kalle Rovanpera tested with Škoda for the first two days and put an impressive high bar of speed for Škoda's veteran Jan Kopecky who crashed heavily today. I really don't know if this chassis is repairable but I guess it is.
I saw some rally crashes and mechanics repaired the cars. They are miracle makers sometimes. Yes they are.
Škoda works team now needs that miracle makers because front end was like a chewing gum, chewed and spitted out.
Kopecky probably kissed some fence or a tree. I now by myself how it looks like when you hit a fance at full speed. Nasty.
That's how newly homologated Škoda looks like now - nasty.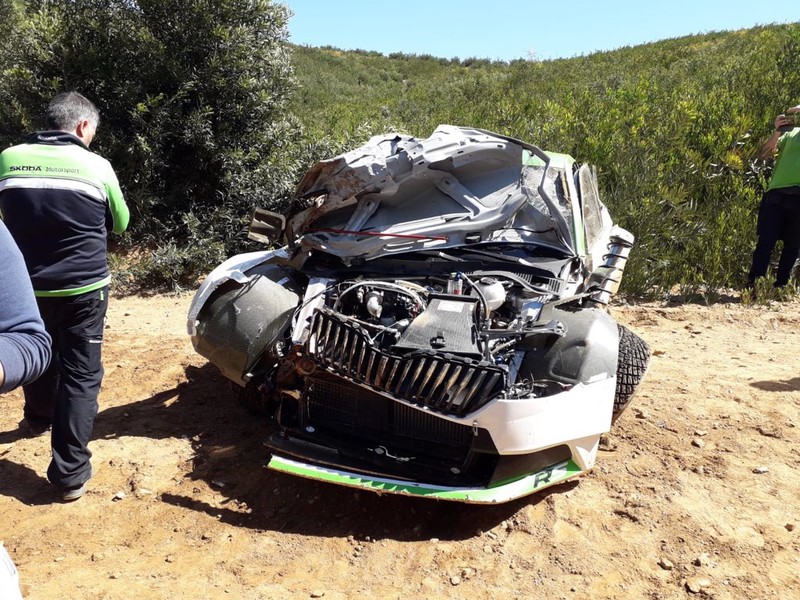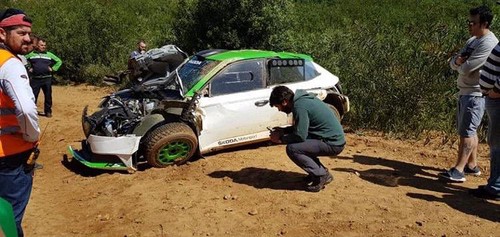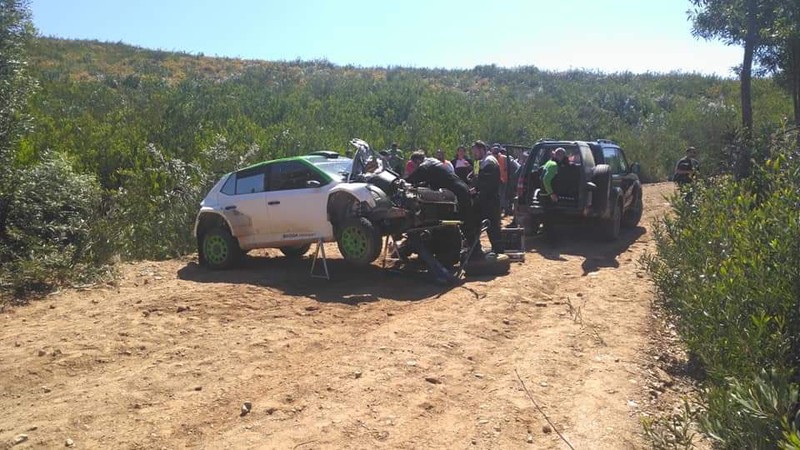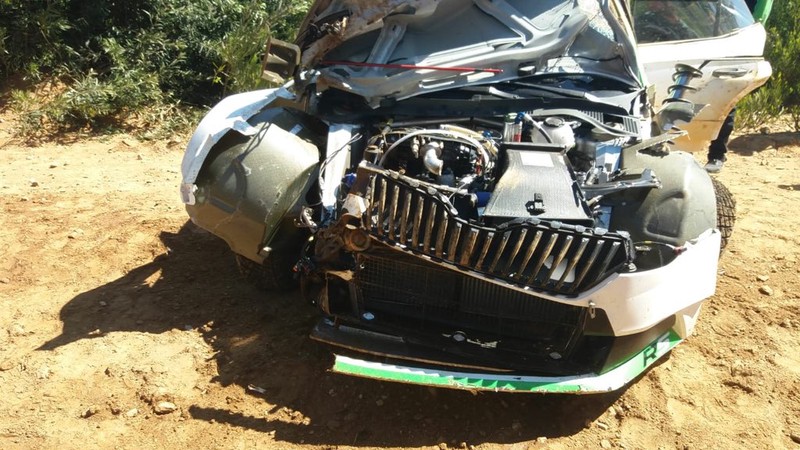 photos and video from WRC and youtube