Jari Huttunen is still under contract with Hyundai World Rally team. He didn't have a season to remember so far, he even thought he will have to find a job somewhere else but luck sometimes two sides and this time it gave young Finnish rally gun a chance to compete on two of the rallies from the Finnish national Championship with the latest Hyundai WRC machinery.
Maybe they are prepairing for the WRC Rally Finland this summer.
Huttunen revealed on his Twitter: "Car is not for boys, it´s for men. It runs perfectly if you just dare to push enough. Rally route tomorrow is really fast, and I´m a bit nervous, but the feeling is great and our target is to drive a clean rally."
We have a video from testing...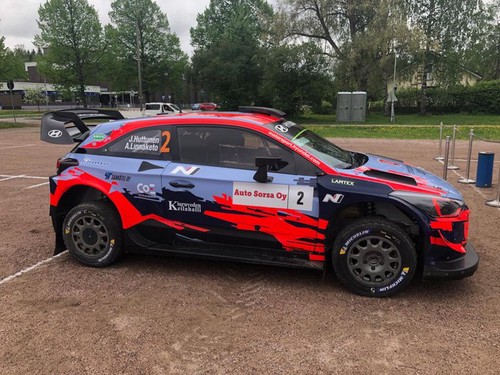 photo and video from WRC and youtube