Toyota's management from Japan wants Japanese driver in one of their WRC cars at any price. They chose two names: Takamoto Katsuta and Hiroi Arai. And I just saw that Arai doesn't drive anything of Toyota or M-Sport because Toyota doesn't have R5 cars, so that means they run Ford Fiesta R5 from M-Sport as a private Makinen's outfit.
Arai just tested Citroen's C3 R5.
But back to Katsuta.
After surprising win in Sweden in 2018, this season he doesn't show some speed in his program.
Also guys from Toyota gave him Yaris WRC to contest rallies in the Finnish national Championship.
He won one event this year but with that car gap of 2nd placed driver had to be minutes, not seconds like it was in that event.
So Juho Hanninen became Katsuta's mentor and maybe that will help Katsuta to build some speed in the following events.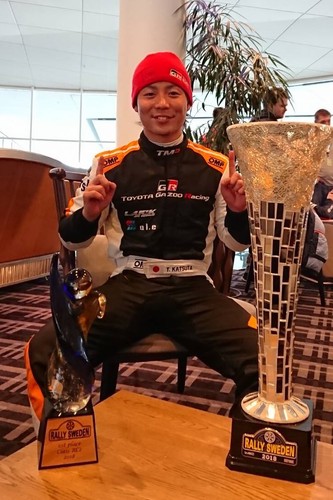 photo and video from WRC and youtube