Top gun from M-Sport Ford Finn Esapekka Lappi and his co-driver J.Ferm tested today in Finland where there is much more snow then in Sweden ahead of Swedish round of World Rally Championship.
Lappi is really quick driver on fast flowing roads and Swedish roads are just like that. The only problem could be snow or studded tires if there won't be snow because the grip is much better on snow and ice with them then on frosted gravel.
Lappi finished 2nd overall last season and that was with Citroen, which wasn't the best car in the championship. That's only the compliment for Lappi and co-driver which proves that they can be really fast on snow of Sweden where only the bravest succeed.
Watch this video from testing and learn how to drive fast on snowy surface.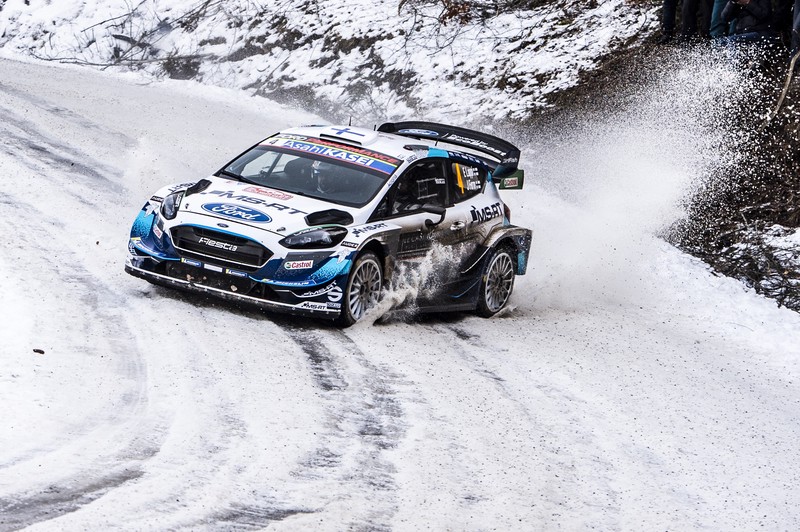 photo and video from WRC and youtube