I don't remember that it was ever a situation when we had two Citroen C3 R5 rally cars in the lead of some international rallies. Well, today we have that situation. It seems that Citroen really develops and works on their newest R5 rocket pocket called C3.
There is another good thing for them here and that is the tarmac surface of Rally Islas Canarias because they were always good on the hard surface. The cars are now so low in the set-up that it is unbelievable when you look at them.
Current European Rally Champion Alexey Lukyanuk is leading the rally but by only 3.8s in front of Spaniard Lopez who has the pace for battle for the win.
We will see tomorrow if they will finish the rally at all because Lukyanuk went off on the last rally of ERC and in rallying anything is possible.
Results:
Lukyanuk 1:02:43.6
Lopez +3.8
Ingram +40.2
Griebel +43.9
Ares +50.9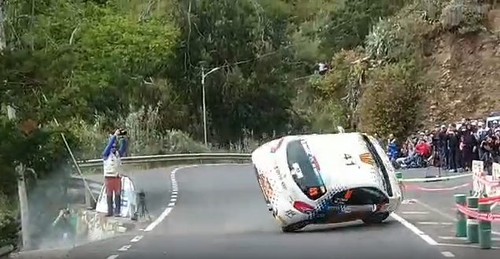 photo and video from ERC and youtube