There's a lot going on in Czech Republic on rally called Barum with lot of guys had to retire because of the technical problems or just going off the road and retire.
Yeah, that's the rallying and you have to except it as a part of the game.
Kopecky drivers for Škoda works team and it should be strange not to lead the rally after day one of the competition. His main rival and European Rally Championship leader Akexey Lunkyanuk retired today after having a suspension problem and he is out of the rally.
It's still unknown if he will be back under Super Rally rule but it's hard to do anything now.
Lukyanuk's 'all or nothing' approach brings him lot of trouble sometimes but there is not much to worry because lots of guys don't do the complete ERC program.
That's it.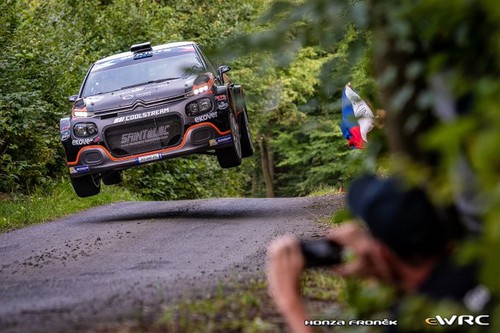 photo and video from eWRC and youtube