Yesterday I said that I will write a post about nasty crash by WRC champion Estonian Ott Tanak and his massive accident at Monte Carlo Rallye 2020 where he and his co-driver Martin Jarveoja can be both happy to stay alive after that.
The thing is that when you crash off road at speed of 185km/h, you must be very lucky not to hit a tree or somehing like that at the wrong angle because no roll bar can save you at if that is the case.
Those two guys were lucky and their car didn't hit anything that could bend roll bar inside the car so they only rolled many times and stopped around 100m from the crash on the road below the cliff.
What is more impressive is the picture inside of the car how calm Tanak and his co-driver were. Completely calm waiting that this shunt to finish.
The car is now ex and that chassis can go to trash.
Luckily guys are uninjured and the strenght of modern WRC cars is incredible for now.
Watch the video and see what is nasty rally crash.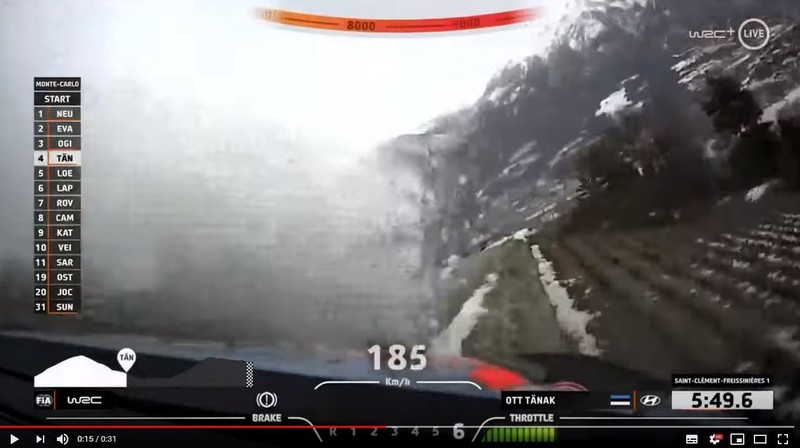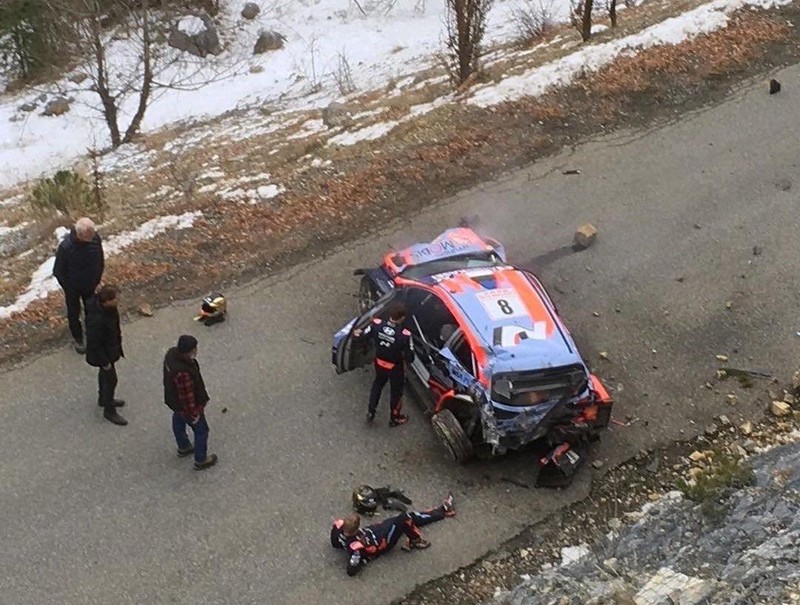 photo and video from WRC and youtube