Hyundai World Rally Team works driver Thierry Neuville posted fastest time at today's shakedown at Rallly Sweden.
Team were testing for a long time before this super quick snow event and that's super important if you want results.
Hyundai i20 WRC is really quick car with also super fast driver and that is their chance to make something good. Neuville has two other super fast drivers for this event but they were also 8th and 10th with gap bigger then 3s behind a Neuville.
It is a surprise that fastest Toyota driver Estonian Ott Tanak was more then 2s behind leading Hyundai. Two M-Sport Ford drivers Evans and Suninen were separated only by 0.1s between them. They were also more then 2s behind Thierry Neuville.
Really great shakedown time by Neuville. WRC Rally Sweden starts tonight with super special stage.
Marcus Gronholm was only 18th with more then 10s slower time then the leader.
Shakedown results:
Neuville 4:05.0
Tanak 4:07.2
Ogier 4:07.3
Meeke 4:07.5
Evans 4:07.7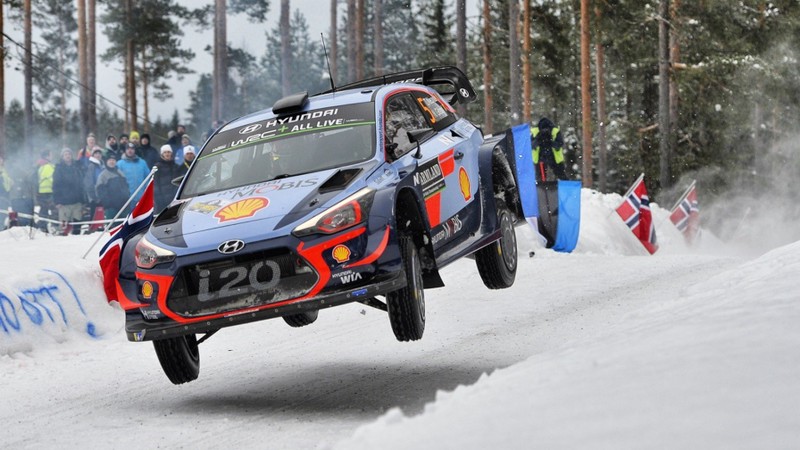 photo and videos from WRC.com