First two night special stages are behind us (for the top crews, others are still at stages as low starters) and we already have Hyundai's THierry Neuville as a leader with almost half a minute in front of Ogier and Tanak because Neuville stormed through special stage 2 with 25s clear of Seb Ogier.
Neuville drives that car for a long time so it is easier for him to push harder while Tanak and Ogier learn theor cars with Ogier in Toyota and Tanak in Hyundai.
Ogier posted fastest time at special stage 1 where it was almost clean stage without ice and snow patches.
Crews went on super soft tires which melted quickly so it was needed to save them for the SS2 where it was ice conditions.
Lead of half a minute means nothing on Monte because one wrong tire choice can destroy you whole rally.
It's needed to say that M-Sport Ford driver Teemu Suninen retired at SS2, still unknown the real reason.
Let the best win - as always...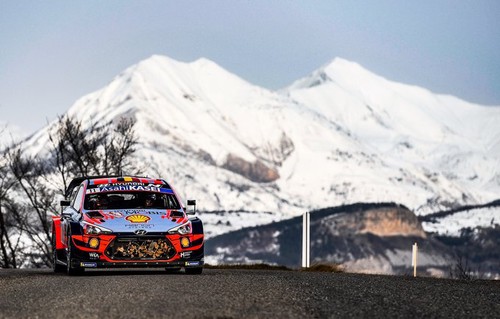 photo and video from WRC and youtube