Currently 2nd placed driver overall in the WRC championship standings Thierry Neuville from Belgium will be entered by his Hyundai works team to Rally Legends event and it will be kinda testing ahead of WRC Rally Catalunya.
Neuville showed impressive speed in Germany but it wasn't good enough to beat Tanak and Toyota but it gives them boost to work hard further to gain some vital seconds on the rally stages.
I just can't see Neuville beating Tanak to the 2019 WRC crown because Toyota and Tanak combo was so impressive so far and even Ogier will hardly take any win until the end of the season.
But the moto is good - work hard and play hard. That's good.
At least fans all over the Italy will come to see works Hyundai driver in action.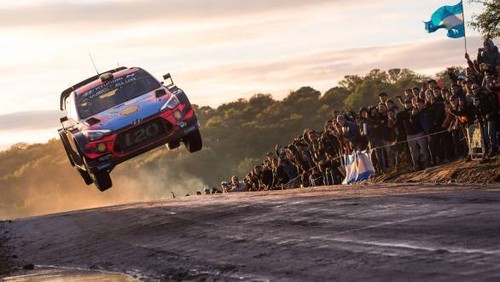 photo and video from Overdrive and Youtube