Today we had really strong fight at Monte Carlo Rallye in the French Alps around city of Gap where six times WRC champion Seb Ogier was born and lived most of his life before he became planetary successful in WRC.
One of his biggest rivals and current WRC champion Estonian Ott Tanak had nasty crash and I will write a post about that accident separately because these guys can be happy no to be in the hospital at the moment.
It seems that Toyota has the strongest WRC car at the moment because we have Toyota 1-2 lead at the moment but Hyundai is not far behind.
Thierry Neuville in his Hyundai i20 WRC is very close to the leader, only 6.4s behind and that's nothing in Monte.
Just to remind you that Neuville yesterday led the rally by 25s and today he is in the 3rd place.
We still have two more days of competition so anything can happen. Watch for more news here.
Let the best win - as always...
Results:
Ogier 1:43:31.5
Evans +1.2
Neuville +6.4
Loeb +1:06.9
Lappi +1:57.2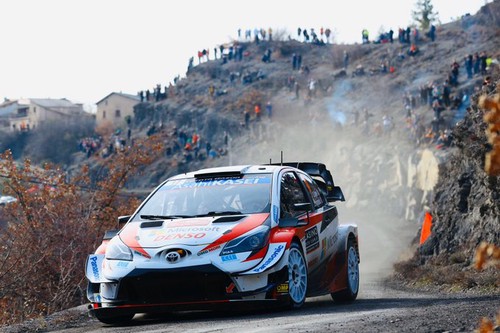 photo and video from WRC and youtube