Hi, friends!
I found this onboard video today and I am quite amazed because it is not easy to find incar videos from that time when Lancia was ruling the rally world with their Delta HF Integrale.
What about driver?
Didier Auriol was ambulance driver before started to compete in rallying. And yes, he drove ambulance on Corsica where roads are extremely dangerous and you can't find long straight easily.
What about car?
Lanica Delta HF Integrale is my the most favorite rally car of all time. I can't explain why but it's just is. That great engine and strong gearbox... Great stuff.
I used to know a guy who made group A gearboxes for Lancia's works driver and grearbox in those days costed as today price of around 60 000€. Can you believe this?!
And yes, today top WRC class car costs around 750 000€.
So, today we have Didier Auriol with Lancia Delta HF Integrale on the snow and ice of WRC Rally Sweden.
Enjoy and learn from the old school.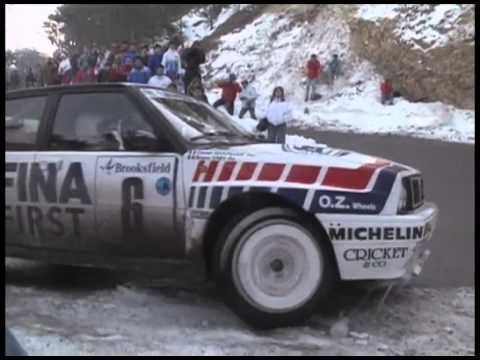 photo and video from WRC and youtube