Heavy shunt from young Russian Nikolay Gryazin on Barum Rally today in Czech Republic. He came too fast in the fast right hander and destroyed the rear left of the car hitting it and had some spins after it.
But before that he had really great drive on one of the special stages where he showed tremendous speed and commitment.
Video number one is the onboard rally video of the day while video number two is the video from the shunt.
Gryazin is really fast driver but something is still missing because there are no victories on the sight.
And yeah, the car was rented from Italian team MoviSport. They will probably have to replace the chassis if it's too much damaged and after that shunt it doesn't look nice.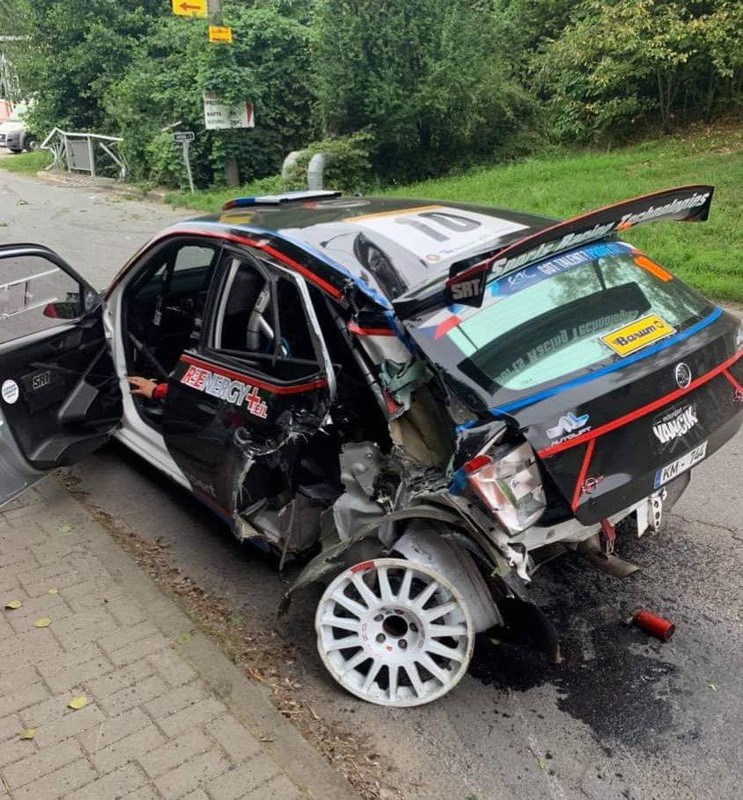 photo and video from ERC and youtube