I found some photos on social medias of us from our last outing on gravel rally we drove 8 days ago.
I already wrote about our shunt and that is just the part of the sport which you can't avoid sometimes. That's just the way it is in rallying.
May co-driver Damir P who drove that last stage when we crashed said that the problem was in the tires but I know it wasn't. He was just too quick for that corner and we hit the ditch so hard with my door that car was catapulted back on the road and that was it.
I found a photo of the last special stage I drove before the crash.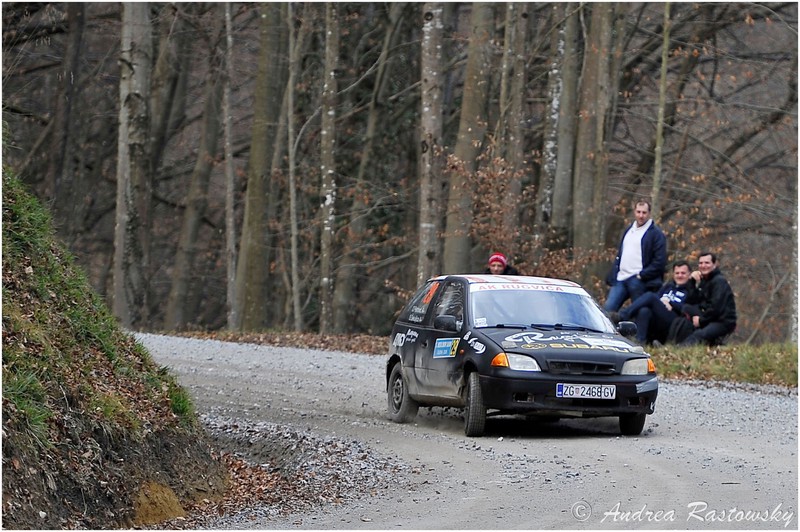 And the 2nd one was from the crash: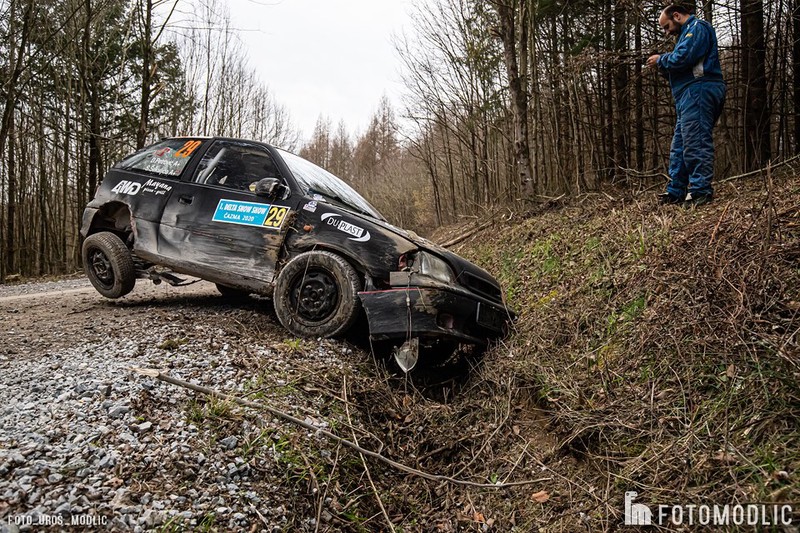 I hope it will be better next time. Wish me/us luck!
Photos are from Andrea Rastowsky and FotoModlic.