It's been a hard day for organizers today because there is no snow at the only snowy event of the calendar and it will be hard and dangerous tomorrow to drive on gravel with studded tires. But that's sport and works drivers are professionals who have to adapt to any surface as quick as possible.
I watched shakedown today alive and it was clearly visible that guys are not going on full attack more then once because at the 2nd pass all the studs are gone and it is dangerous to drive that was on high speeds.
Tomorrow will be real test of FIA decision to run that event or to cancel it because some special stages are really long and snow and ice are needed for studs to stay on the tires.
So, young Finnish teenager Kalle Rovanpera posted fastest time on today's shakedown and the real action starts tomorrow.
Results:
Rovanpera
Ogier
Evans
Breen
Tanak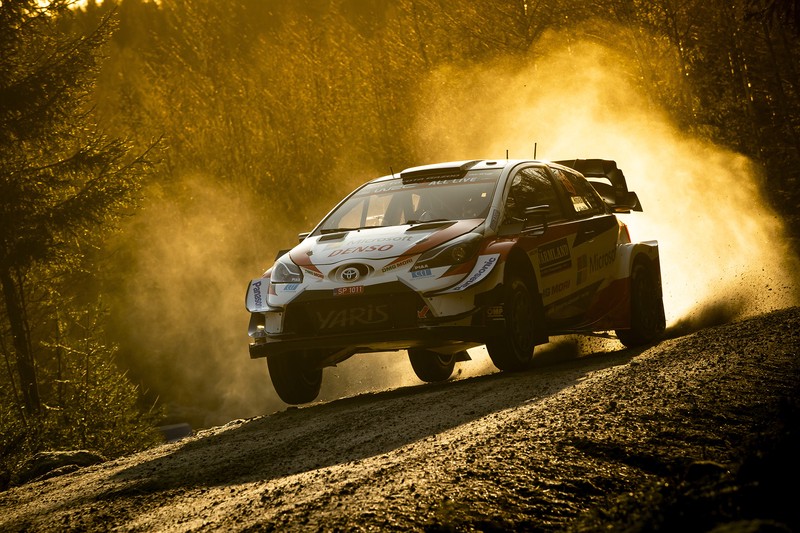 photo and video from WRC and youtube