Spaniard Dani Sordo was always be called a tarmac specialist but he proved everyone he is not only a tarmac specialist and that he can win on gravel too when he won in Sardinia a few months ago.
He is really a nice guy with the very positive approach to the sport and sometimes you can laugh at his statements because he is kinda frankly. And that's what we all like, aren't we?
His driving style is very precise when we talk about tarmac and he also won in Germany in 2013 when he drove for Citroen.
Watch this videos and enjoy.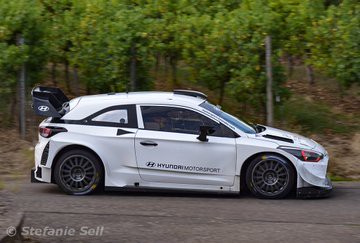 photo and video from WRC and youtube