Spaniard Dani Sordo is a very popular driver in the countries with Spanish language. He is a veteran these days when we remind ourselves that he became a Junior World Rally Champion in 2005.
I remember some of his rallies from that season 2005 (I remember him from 2003 when he drove Mitsubishi Evo 9) because he had a great fight with Kris Meeke (both in Citroen). It was very intersting to me because Meeke was Colin McRae's protege and I liked Sordo's style more. I don't know why...
Anyway, Sordo became JWRC champ that year and Meeke finished 2nd.
Later they were even team mates in 2011 when drove for Mini WRC team. Later they have separated careers but the speed is still there for both of guys.
Sordo now doesn't drive a full season anymore because it's been to exhausting for him these days.
But he drives occasional national events and in one of them he won. It was an Argentinian national event called Rally de Neuquén 2019.
He drove Hyundai i20 R5 rally car.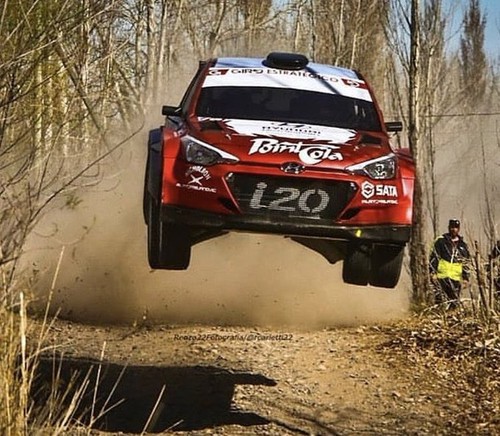 photo and video from WRC and youtube