It seems that WRC Rally Chile is a poor organized event because there is lots of mistakes from marshals on the special stages. There's also one police officer injured after yesterday's shakedown. He didn't know that Suninen had a technical problem and he sat on his motorcycle and went down the road to see what is going on. He thought there is an accident. Neuville came at full speed and poor man now has broken ligaments in his leg.
If that is not poor organization, then I don't know what is. But I guess they don't have an experience with WRC organization. But they were co-organizers of Dakar Rally, so they shouldn't make this kinda mistakes.
Ok, back to rally. Toyota still has the best car. But they also have a top driver in Estonian Ott Tanak. He is leading again. On almost every rally he was the leader on some point of it.
Hyundai's Thierry Neuville has another good rally and currently lies in the 4th place very close to the podium guys.
Seb Ogier is 2nd overall in the Citroen C3 WRC, the car that still needs some work to be done on it.
Results:
Tanak 1:22:03.0
Ogier +23.1
Latvala +29.4
Neuville +31.8
Meeke +47.4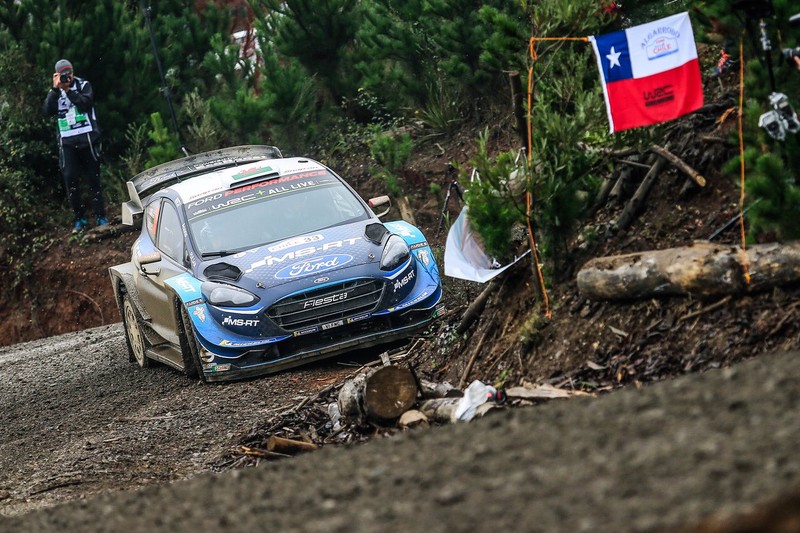 photo and video from WRC and youtube