Toyota is doing great job from when they came back into World Rally Championship a few years ago. They are winning rallies, they have been manufacturer's champions and they had WRC driver's champion in Ott Tanak.
They could win manu's crown also if they had some more consistent drivers then Latvala and Meeke but that's sport. Sometimes you are winning and sometimes you are losing...
They already started with testing for season 2021 and that means they are serious about this sport. They want to be on the top and I like that approach.
I still didn't find who was the driver on the test but I assume that it was Juho Hanninen who is their test driver after losing his drive in the same team at the end of 2018.
Watch and enjoy...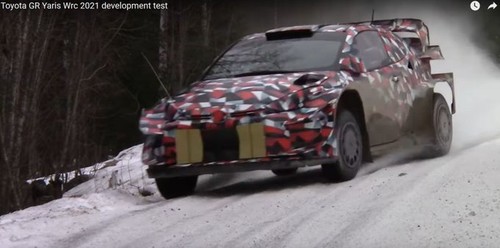 photo and video from WRC and youtube