Rally of Turkey is the next station of the World Rally Championship but right after that it is the Wales Rally as probably one of the most popular events on gravel, I would say mud and drivers like it a lot.
Lot of years Wales Rally GB was finishing event of the season where champions were decided but not in the last probably 10 years. Now it's not even the last event of the championship. Rally Australia finishes the championship these days.
Ott Tanak has the biggest chances to win the championship this season and with the good performance in Turkey and Wales he could avoid the stress of the last rally in Australia.
Nerves must be 100% good for this kind of events.
Wales Rally organizers revealed the entry list today so you can find on the link down bellow.
https://d2cx26qpfwuhvu.cloudfront.net/wrgb/wp-content/uploads/2019/09/11084926/Wales-Rally-GB-2019-Entry-List-FIA-Approved-110919.pdf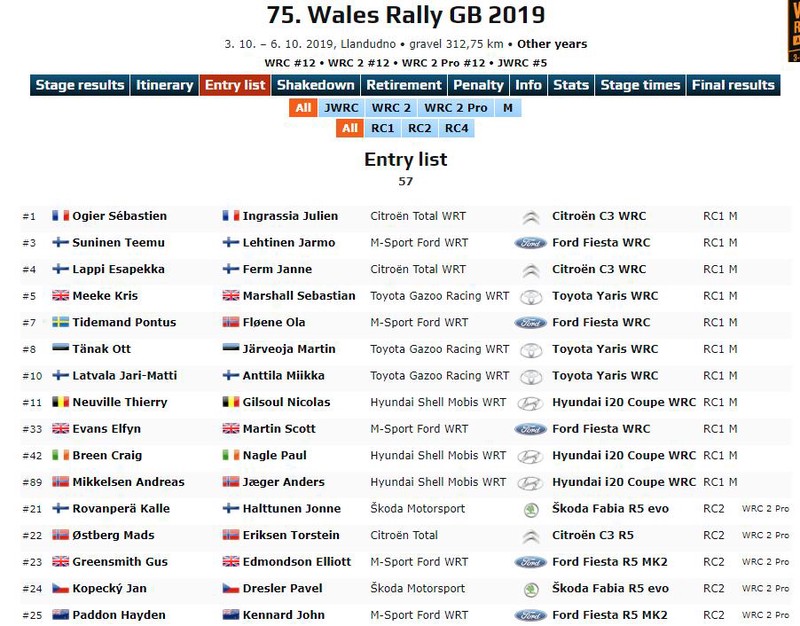 photo and video from WRC and youtube