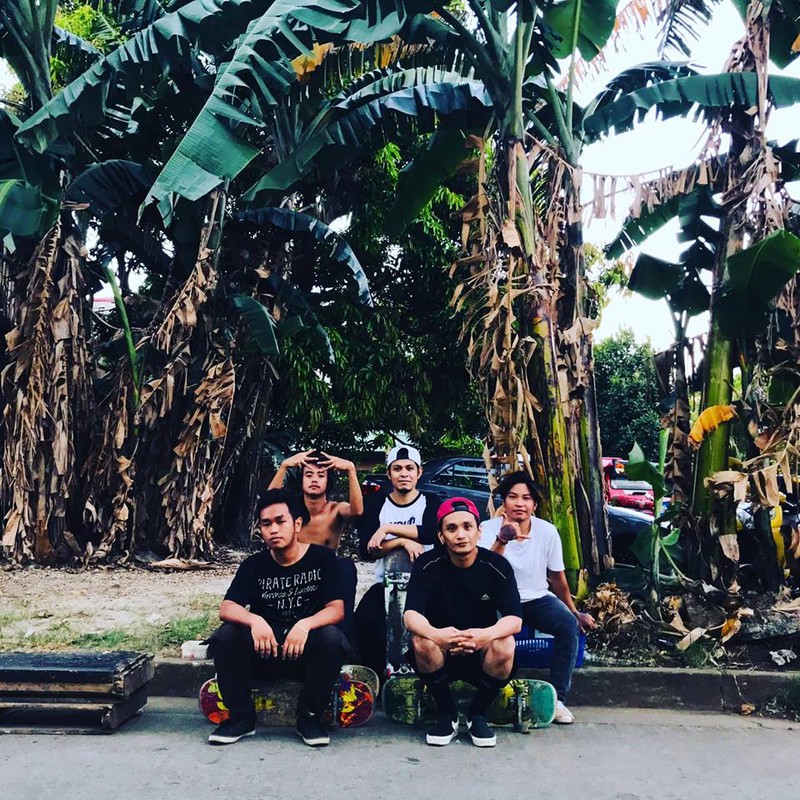 Good Day, All!!

Here is an amazing skate day with Ray and Santana Crew's this footage is shot on March we called. Santana is a name of subdivision two of my friends lives there that's why I called Santana crew's that spot is different from my previous articles.
Last March every Monday we skating at 3 in the afternoon when the sun goes down because if we skate between 12 and 2 at noon the sun is very hot. We skating in the front of Wency's and Danico's house the spot is not really big it just a 2-way road it is not too long and not too wide. We set up the ledge and the rail at the corner of the road because don't have permission to set up those two tracks in the middle of the road.
I tried more Flip tricks and Boardslide in the ledge and rail, unfortunately, I got more bails when I always doing the Boardslide because you know I'm overweighted unlike before I can do a boardslide really simple. We put more wax under our deck before we slide because it can help you to slide easily and every skater do that before they perform a grind or slide tricks.
Danico performs very well he is really good doing tricks on the rail he had so many tricks can do on the rail that's why I filming him every grind and slide tricks he performs. Wency can perform very well too he destroys the ledge by doing the Fakie Backside Ollie 50-50 revert out he tried more grind tricks too you can see all of our footage down below.
FRONTSIDE SMITH GRIND BY DANICO
Frontside Smith Grind is one of the special tricks of Danico he can do that very well and perfectly.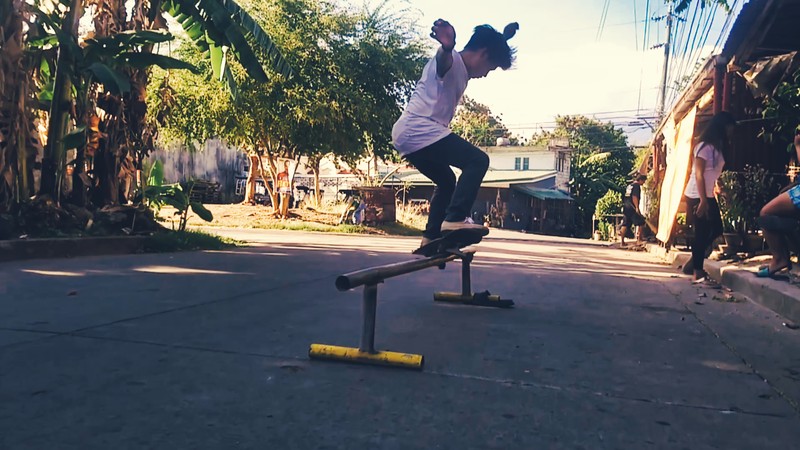 HARDFLIP BY WENCY
Wency's Hardflip is really damn good the pop and the flip is really accurate and very high too.
FRONTSIDE OLLIE 50-50 GRIND ON THE LEDGE BY RAY
Rey has a few grind tricks on the ledge one of those is Ollie 50-50.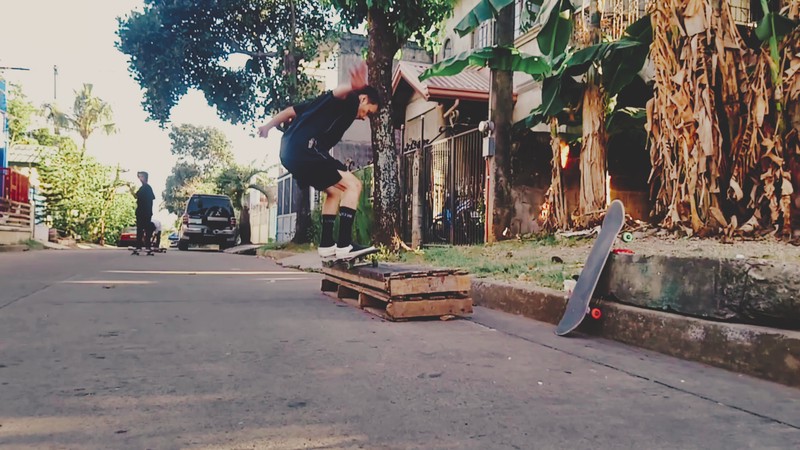 LIPSLIDE BY DANICO
Lipslide is like a Boardslide, but those two tricks are different Boardslide is a regular 180 you need to use your front to scope, but the Slipslide you need to used you back foot to scope.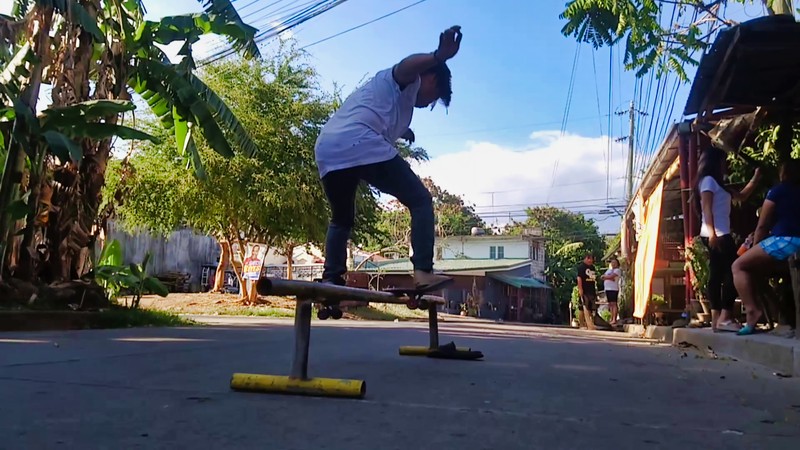 FRONTSIDE OLLIE 50-50 GRIND ON THE RAIL BY WENCY
Frontside Ollie 50-50 Grind is not an easy trick especially on a rail because you need to lock up your both trucks on the rail and balance your self while you grind.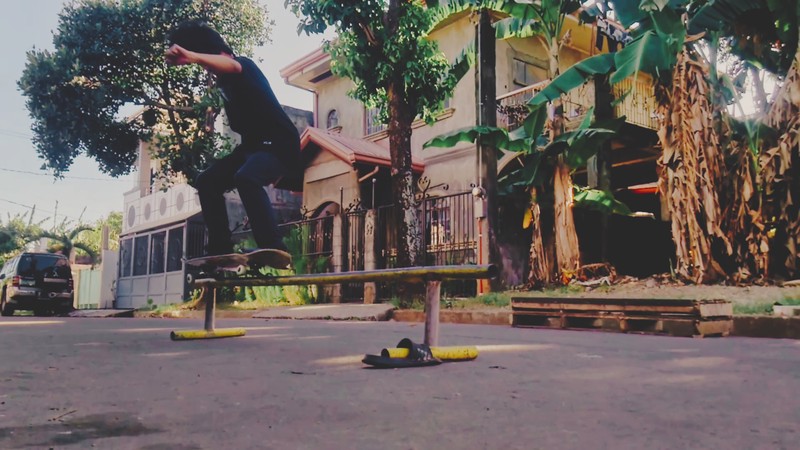 BACKSIDE BOARDSLIDE ON THE RAIL BY RAY
I remember Backside Boardslide is the only tricks Rey can do on the rail.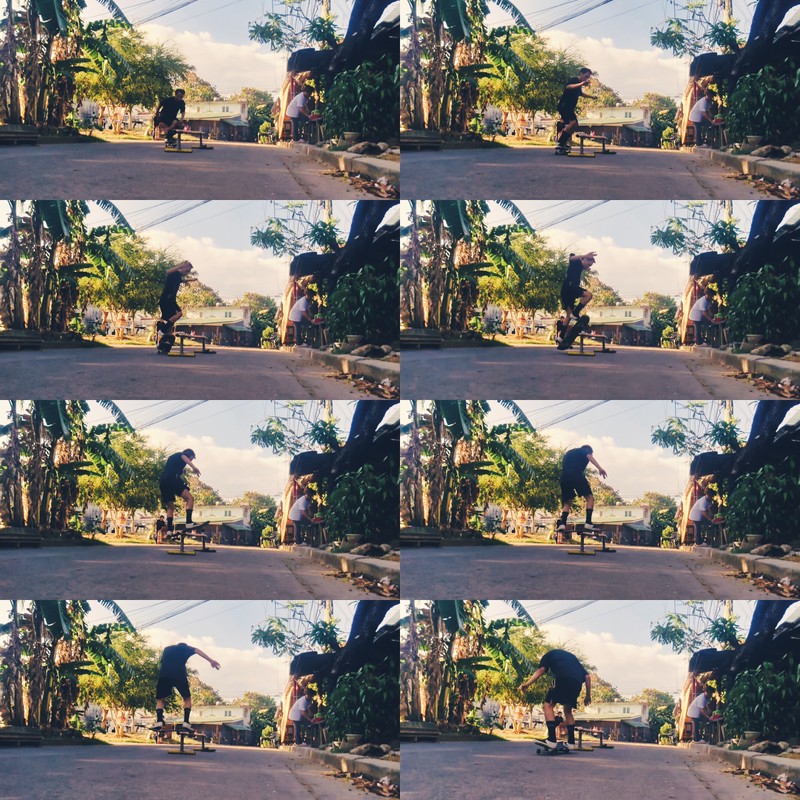 ---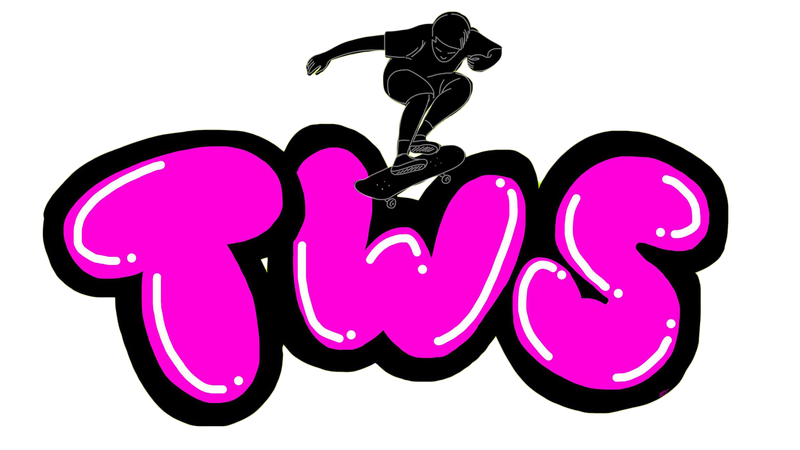 I've been playing skateboarding since 2005 and start filming and editing since 2011. On TWS skate video you'll find a random of tricks and behind of skateboarding, we are not pro skater we just skate for fun and I really love this.
Best Regards,
@toffer