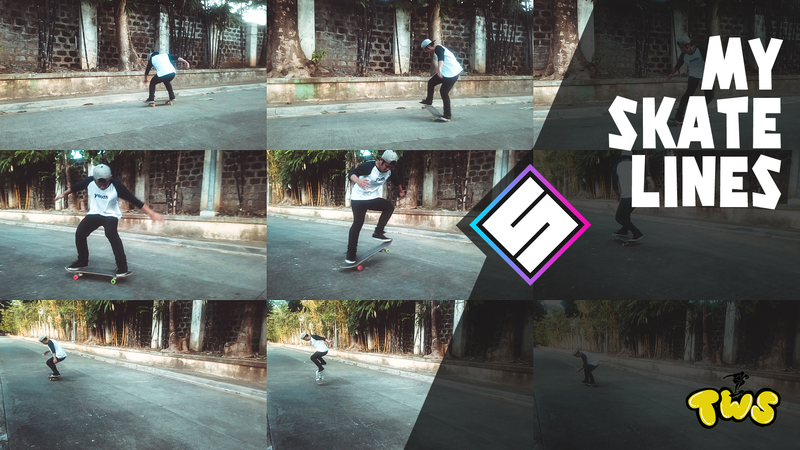 Hey guys!
Today I want to share to you my Skateboarding lines that I can be able to do in just one line that is the good thing about Skateboarding you can do whatever you want I have a freedom and unlimited content to do whatever I want. Last Week with my friend @ruah he records my Skateline using my smartphone I told him that I have something just like old days and he holds my phone and starts recording.
I have different kinds of Skateline or Skate combo but for I just want to show one of my favorite lines the Switch 180, Nollie Fullcab and Kickflip like I mention above I can do that in just a single line that means after I do the first I performed quickly another tricks and again another trick too. Even I didn't perfect my Skateline in just one shot I can try that over and over again so let's take have a look.
FIRST TRICK: SWITCH FRONTSIDE 180
So the first trick on my Skateline is Switch Frontside 180 the trick called switch because my stunt is the opposite of my regular stunt. Since my regular stunt is 'Goofy' in short I've been using my right foot so in switch position I've been using my left foot in the other word it's called 'Regular'. So this is so easy to understand if you using your right foot you are a 'Goofy' stunt and if you using your left foot you are a 'Regular' stunt.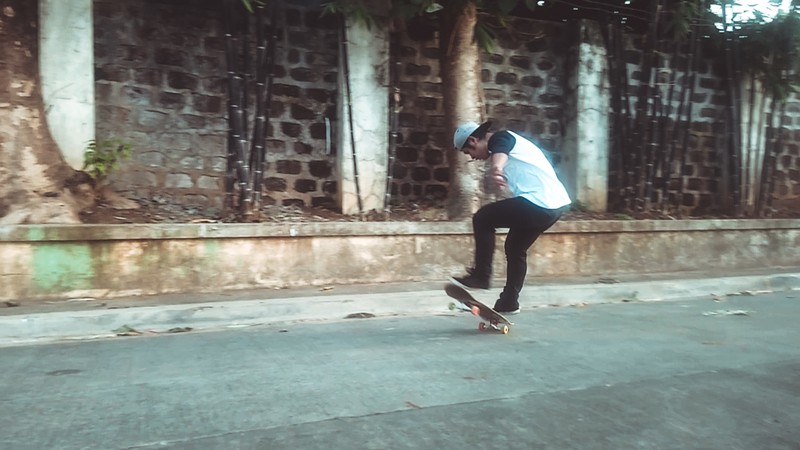 SECOND COMBO TRICK: NOLLIE FULLCAB
Fullcab is like a 360-degree rotation it means my whole body's rotating into a 360 degree. Nollie Fullcab is one of my favorite combo tricks because I like my whole body's rotate in 360 degrees with my skateboard.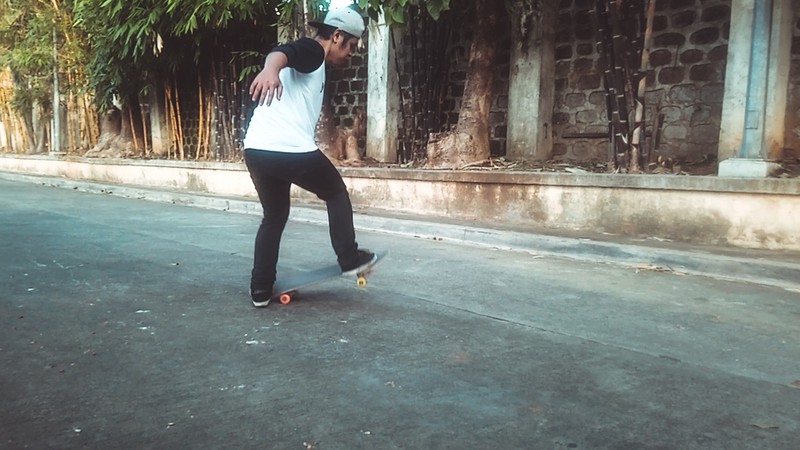 LAST COMBO TRICK: KICKFLIP
Yeah! Kickflip the last combo trick I'm telling Kickflip is one of most favorite that I can always to do every time I'm skating I never missed this trick to do you know just like the other athlete or sportsman they have favorite moves that they always to do. The trick called Kickflip because I kick the board a little bit to flip the board under my foot I can do this trick over and over again.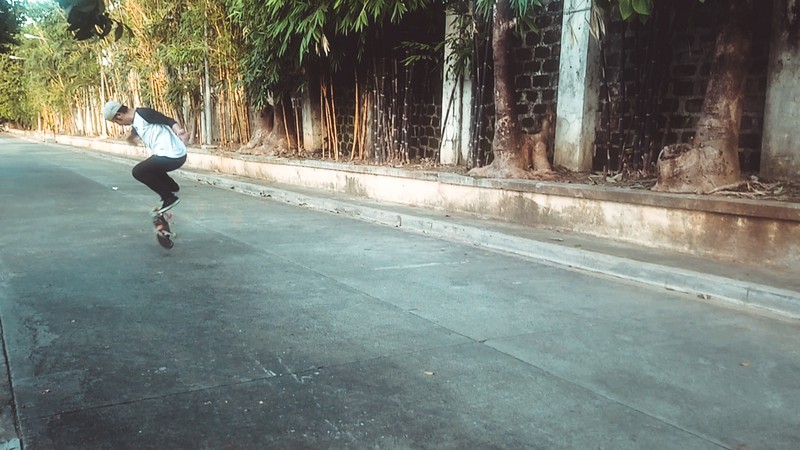 ---
PS: All photographs are mine, taken with my Sony Xperia XA1 smartphone. Thanks For Visiting My Article I appreciate Your Precious Time!
Best Regards, @toffer