Hey guys!
Today I wanted to share a random skateboarding photo of our crew TWS in sequence style. A sequence effect is multiple images in a single photo you can all the movements of the object. It has so many ways to do that but I chose a simple method to create a sequence style using the Cyberlink PhotoDirector. I don't want to explain how I can do that because you can watch a tutorial on youtube. So let's go to the main topic.
Feeble Grind By Danico
Danico is one of the best grinders of our crew he can able to do a Feeble Grind in a rail easily. His Feeble Grind was so great and fantastic I noticed that the Feeble Grind is similar to a regular Boardslide with a different direction. I like the way he landed the Feeble Grind on a rail and he did it so well. I hope I can do that too.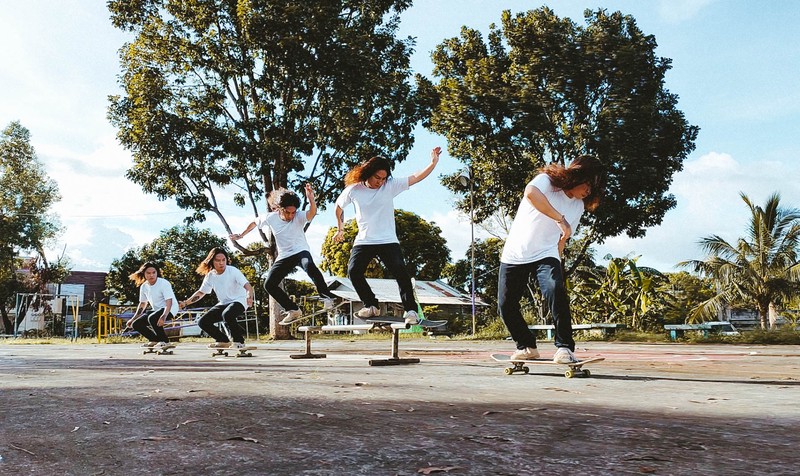 Not A Perfect Front Board By Joshua
Joshua is not actually a member of the TWS crew but he always showed up and skated when Danico skated. So I will consider it he is the newest member of our crew. With his strength and bravery, he can do a Frontside Boardslide on a rail that I can never do but he can perfect yet that trick. Maybe if he can always practice that trick he can perfect that someday and I hope he can do that.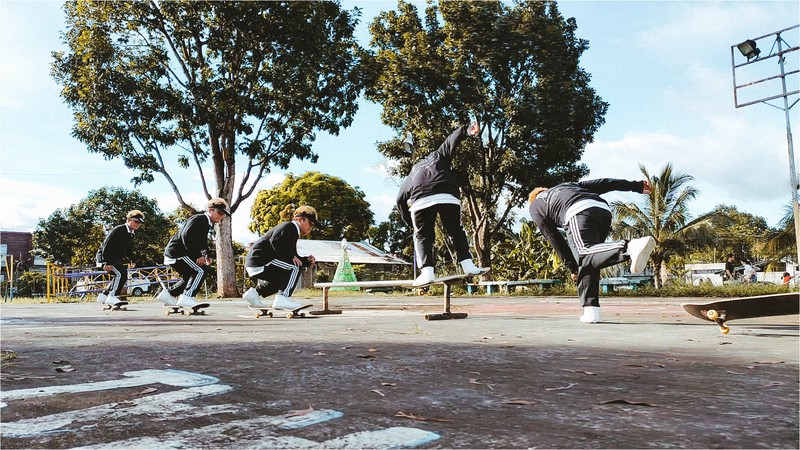 Not A Perfect Boarslide By Me
I'm just trying to remembering this trick the only slide trick on the rail that I have. Wayback year 2007 I learned the Boardslide and yeah that is the only trick that I have on the rail. Last Sunday I just trying the Boardslide if I can do that again but unfortunately, I won't able to perfect that trick maybe because it so many years that I never do that trick.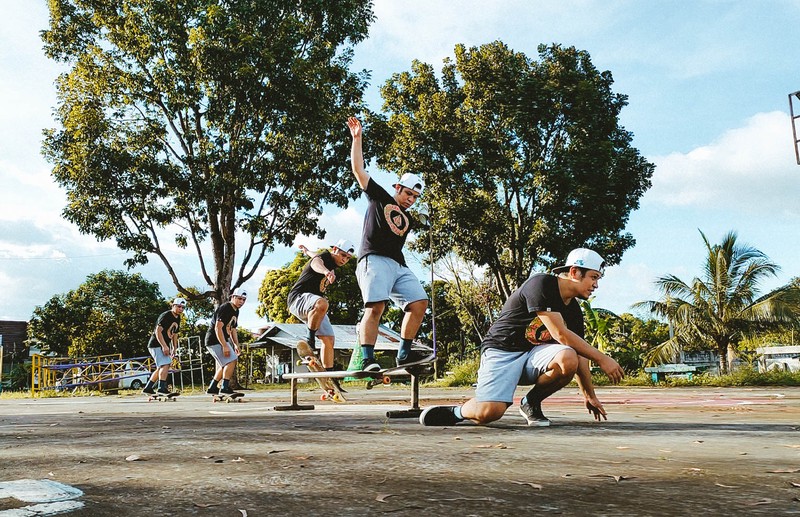 Front Board By Czar
Czar is one of the monstrous grinders of our crew his style on the rail is almost perfect. The day that I meet Czar until this day he skated so well his energy was so high. I like the way he grinds especially his Smith Grind but his Front Board is was so fantastic too.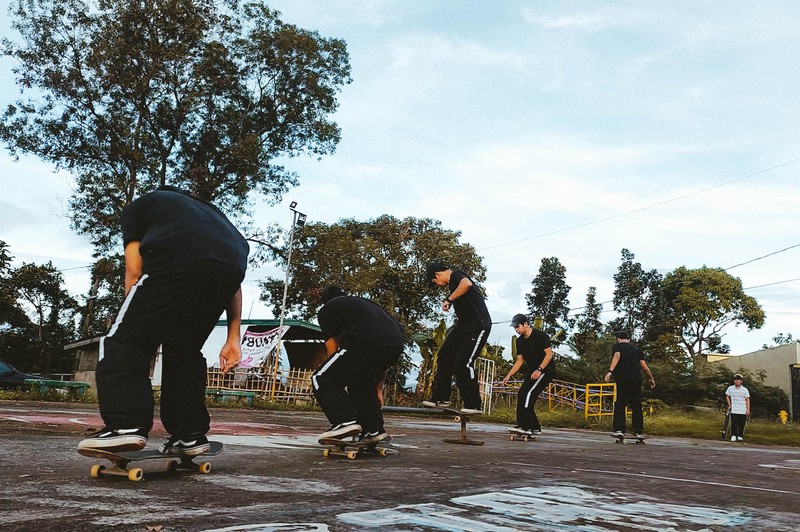 ---
P.S: I've been playing skateboarding since 2005 and start filming and editing in 2011. On TWS skate video you'll find a random of tricks and behind skateboarding, we are not pro skaters we just skate for fun and I really love this.

---
Subscribe To My Youtube Channel: http://bit.ly/2WtHrua
Follow My Instagram Account: @allanlarga
---
Thanks For Visiting My Article I appreciate Your Precious Time!
Best Regards, @toffer