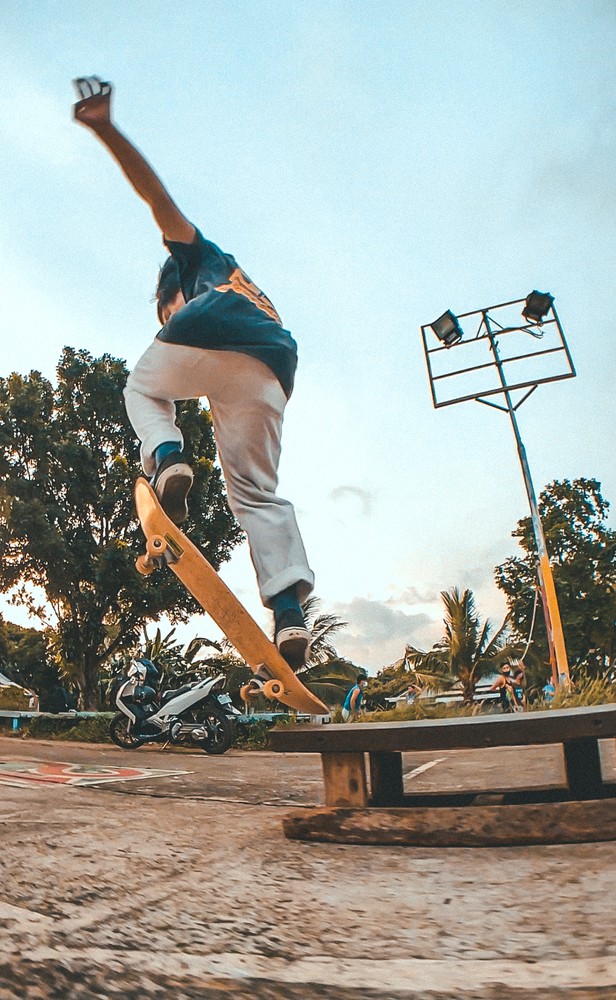 Frontside 50-50 Grind To Frontside 180 Out
Miguel's Frontside 50-50 Grind To Frontside 180 Out is freaking awesome because he can do it and landed it perfectly with a style. I think we all know that trick is not easy to do because you have to focus your mind and you have to move quickly. To do the Frontside 50-50 Grind To Frontside 180 Out you have to make sure you have a Frontside 50-50 Grind and Frontside 180.
I don't want to make my explanation so complicated I explain it in the easiest way. When you grind your Frontside 50-50 in rail or skate ledge you have to balance your body and when you see your deck close to the end of the rail you have to do the Frontside 180 quick just like Miguel did. The images below were filmed from the month of March this year.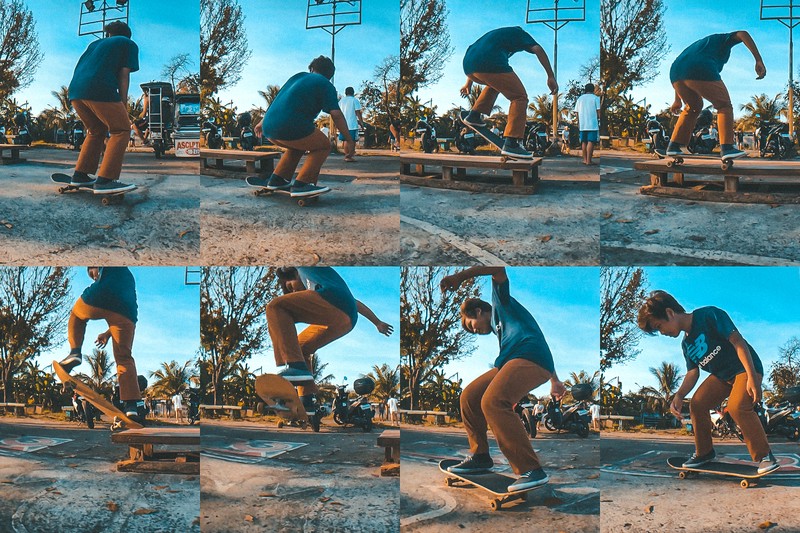 Here are other images of Miguel's Frontside 50-50 Grind To Frontside 180 Out captured 22 days ago. This kid is so amazing and he is too young he had so many years to try and practice some other grind tricks. I believe a few years from now he is so good in these extreme sports. I remembered I started to skate after my graduation in secondary level and I am 15 years old by that time I've been learning a lot of flat-ground tricks but not too many.
Honestly, I don't have many grind tricks both ledge and rail because it's freaking scared hahaha. I hope Miguel learns more grind tricks.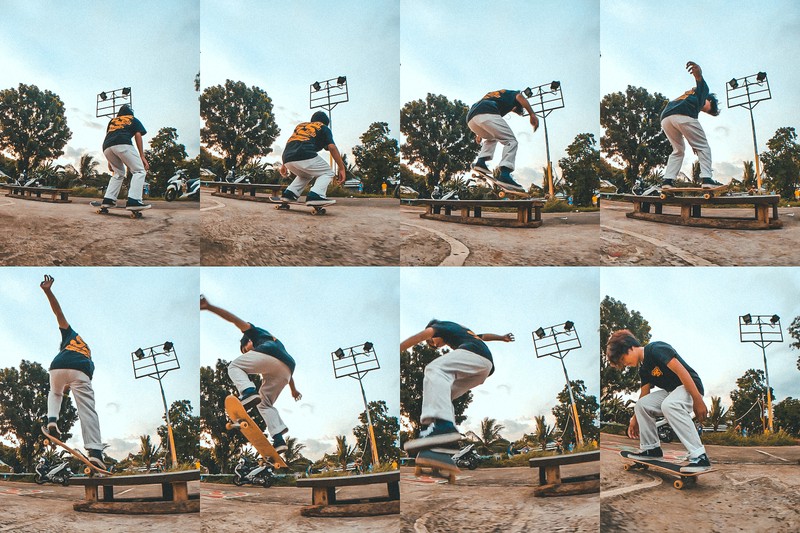 ---
Please Note: I've been playing skateboarding since 2005 and start filming and editing in 2011. On the TWS skate video, you'll find a random of tricks and behind skateboarding, we are not pro skaters we just skate for fun and I really love this.

---
"WE SKATE FOR FUN NOT FOR AGENDAS"
---
-Subscribe To My Youtube Channel: http://bit.ly/2WtHrua
-Follow My Instagram Account: @allanlarga
Thanks For Visiting My Article I appreciate Your Precious Time!
Best Regards, @toffer