Hey guys!
Here is another The Worms Skatecrew topic contains random skateboarding tricks most of those tricks are basic. I just wanted to share with you what we are doing every Sunday. Two weeks ago we started to play skateboarding again in spite of the pandemic even the covid-19 still out there we followed the health protocol to avoid getting the virus. On behalf of our crew, I hope you enjoy it!
Kickflip By Me
Here is the sequence style of my Kickflip I just make three images of my sequence because it's hard to output the image so I decided to make it three. Kickflip is my favorite flip and that flip trick is the only flip that I can't forget and still remembering. I remembered when first caught the Kickflip I'm so happy and I can't explain what feelings I have before.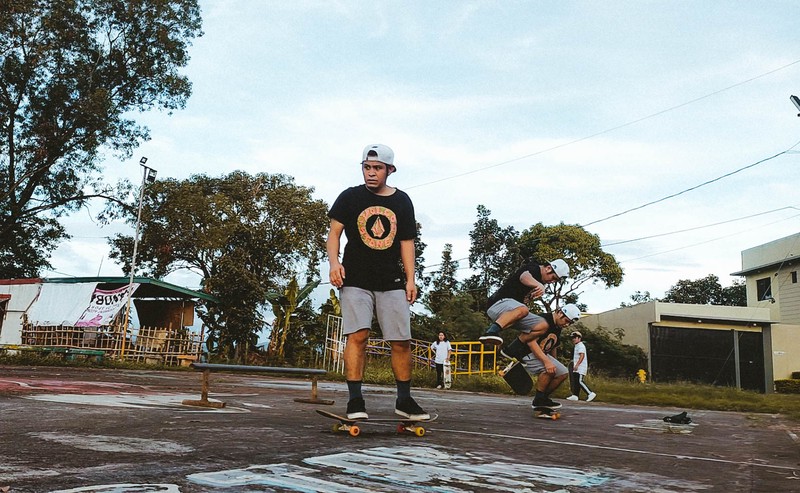 Boardslide By Danico
Boardslide in rail is so easy for Danico to do he totally mastered that trick and he can do that over and over without major injuries. He also can sweep the whole rail with his Boardslide and I like the way he does it.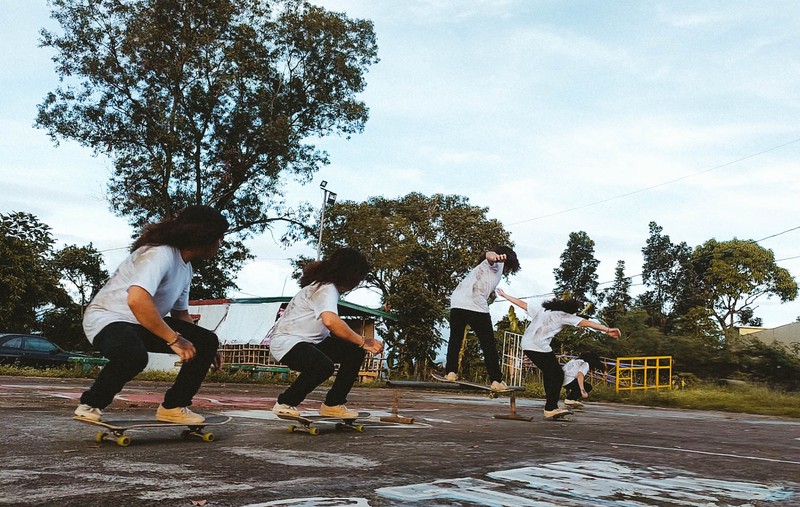 Half Cab Boarslide By Czar
That is the first that I saw Czar does a Half cab Boardslide in rail and I'm quite speechless that he can perfect that trick. Like I said in my previous article Czar is one of the best sliders of our crew.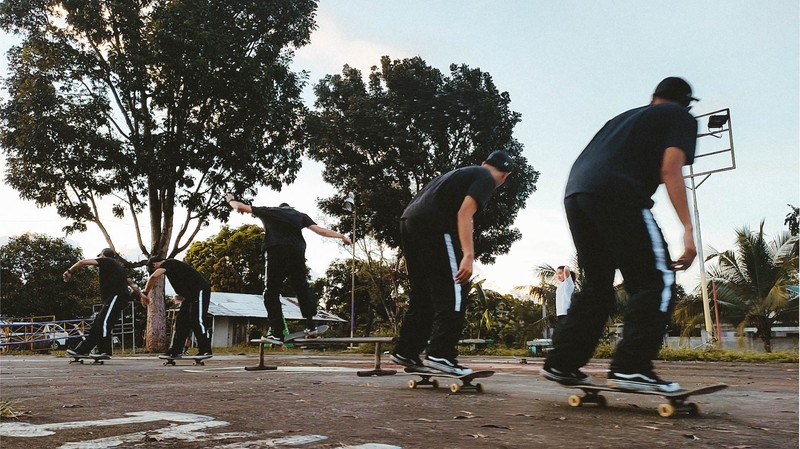 Front Board Bail By Joshua
Joshua is the youngest blood of a crew he really wanted to learn and practice some of the basic grinds in rail even if he has so many flat ground tricks that he can't do. For me, he needs to explore more flat ground tricks before he explores more tricks in rail. As you can see in the photo below he smacked into the ground because he failed to balance above the rail but he is perfectly fine with no serious injury.

---
P.S: I've been playing skateboarding since 2005 and start filming and editing in 2011. On the TWS skate video, you'll find a random of tricks and behind skateboarding, we are not pro skaters we just skate for fun and I really love this.

---
Subscribe To My Youtube Channel: http://bit.ly/2WtHrua
Follow My Instagram Account: @allanlarga
---
Thanks For Visiting My Article I appreciate Your Precious Time!