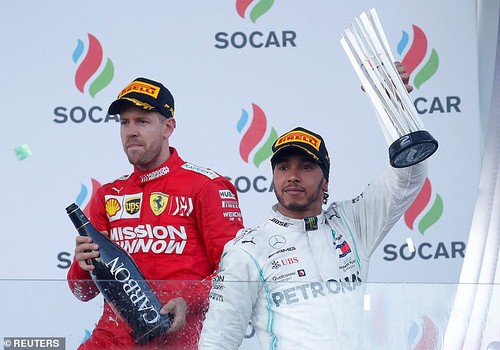 Although the sixth race of the season goes to a silver arrow, but for the first time in 2019 not both Mercedes are in the first two places. Instead, Sebastian cheers Vettel.
Lewis Hamilton won the Grand Prix of Monte Carlo. On the city circuit in Monaco , the Briton celebrated his fourth victory of the season in the sixth race and increased his lead in the drivers' championship to his team-mate Valtteri Bottas on 17 points.
However, for the first time in the 2019 season Mercedes missed the double victory. Second place went to Sebastian Vettel (Ferrari) in front of Bottas and Max Verstappen (Red Bull). The extra point for the fastest race lap was taken by Verstappen's team-mate Pierre Gasly, Nico Hülkenberg in the Renault was 14th.
Curious incident in the box
On the narrow and twisty track, which offers little overtaking opportunities, pole setter Lewis Hamilton prevailed at the start against Bottas and Verstappen and took over the lead from the start. Bottas could just defend his second place on the grid against Verstappen and Vettel, before the scene of the race took place on the twelfth lap.
Vettel, Bottas and Verstappen drove at the same time in the box. After the stops Verstappen and Bottas came in the pit lane in the way. Verstappen harassed the Finn and was given a five-second time penalty. Bottas suffered a slight damage to the subsoil and had to return to the pits a short time later.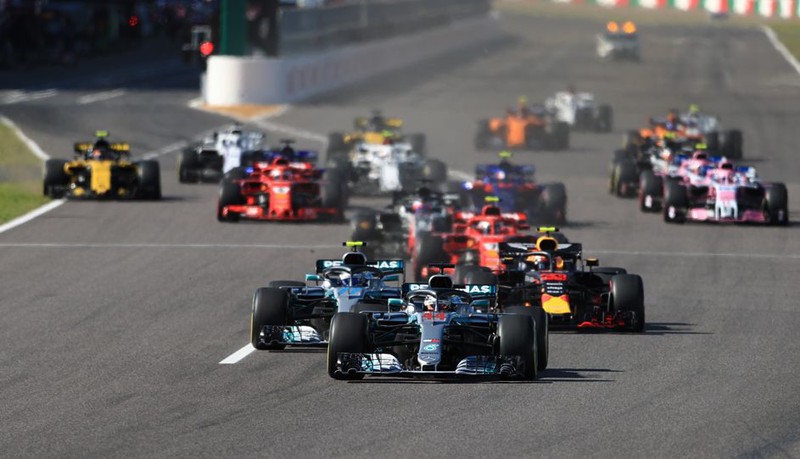 Vettel profited from this unusual maneuver. The second Bottas stop and the Verstappen penalty washed Hamilton into second place which saw the Ferrari star to the finish. At the front Hamilton had to fight with degrading tires, Verstappen came closer and closer. Shortly before the end the Dutchman began to overtake, touched Hamilton, but both cars were unscathed.
Almost at the finish, Verstappen was downgraded from second to fourth place. Hamilton made no mistake once more and drove the race home by a narrow margin.
The Briton was emotional after the race. "I won this race for Niki Lauda , I miss him a lot and wanted to make him proud," Hamilton said of the death of Formula One legend Lauda.
For Vettel, it was the best result of the season. "It was a tough race and I've been able to profit from the collision in the pits, even though I still had some problems towards the end of the race, but the result is great," Vettel said after the race. The 31-year-old passed Verstappen in the World Championship classification and finished third after 6 out of 21 races.