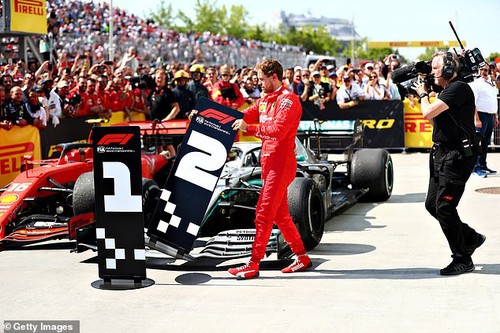 Former Formula 1 World Champion, Nico Rosberg, has criticized the scolding of Sebastian Vettel at the Canadian Grand Prix. "That's unnecessary and not very good," Rosberg said in a video message.

"He made the mistake." Even during the race, Vettel insulted the stewards. "He always thinks he's right and always wants to blame others," Rosberg said.
The leading Vettel had landed in the grass after a mistake in the 48th round and almost forced pursuers, Lewis Hamilton, in the return to the asphalt almost into the wall. A five-second penalty for this maneuver cost the Ferrari man victory. "The rule says that after a slip-up you have to safely return to the track," said the 33-year-old Rosberg. It is a "well-deserved punishment" for the Scuderia star.
Vettel should have preferred to concentrate on driving out a bigger lead on Hamilton. And he was just 3.7 seconds behind the British Mercedes man after the penalty time.
"If the pressure is there and there is a duel between Lewis and Vettel, Vettel makes these mistakes," noted Rosberg.