Daniel Ricciardo was on a high Saturday night (Mexico time) after placing his car on pole position, outsing fellow teammate by 0.026secs, denying Max Verstappen the privilege of claiming the youngest pole sitter record. The Honey Badger was back on top, performing as he knows he can. Was his luck turning, or was this just a teaser? Well, it turned out to be the later.
Ricciardo sat on the grid in pole position ready to make amends for a disappointing year. He has graced the podium twice only this year; which was his win in China, which was then followed up with Monaco. Every other race he has either finished outside of the top 3 or Did Not Finish (DNF). It has been nothing but frustrating for the driver. Saturday's pole did offer some hope of finishing his time with Red Bull on a positive note before he leaves to take up his position with Renault in 2019. But, alas, karma was still to deal him a cruel hand and saw the Aussie park the car up just 9 laps from the end of the race. He was guaranteed a podium finish up till this point; it was just whether Vettel would take second, or Ricciardo was good enough to hold on to the position.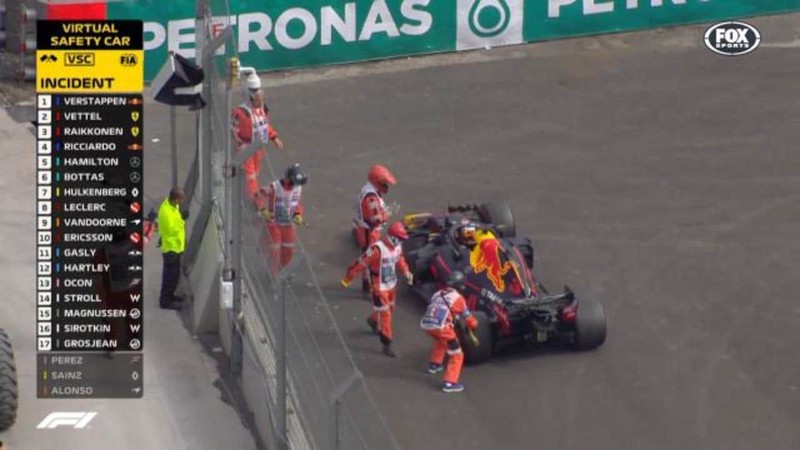 The cause of the problem seems to have been a clutch failure. As a future Renault driver, this at least comes as a small blessing, given that the previous failures have been the result of Renault Power Units. The new engine which both Ricciardo and Verstappen enjoyed this weekend, showed remarkable improvement on performance and therefore gives the Aussie a little comfort that this time next year, he may be in contention for a place or win in the thinner Mexican air. Verstappen won the race showing the unit has the potential to be competitive.