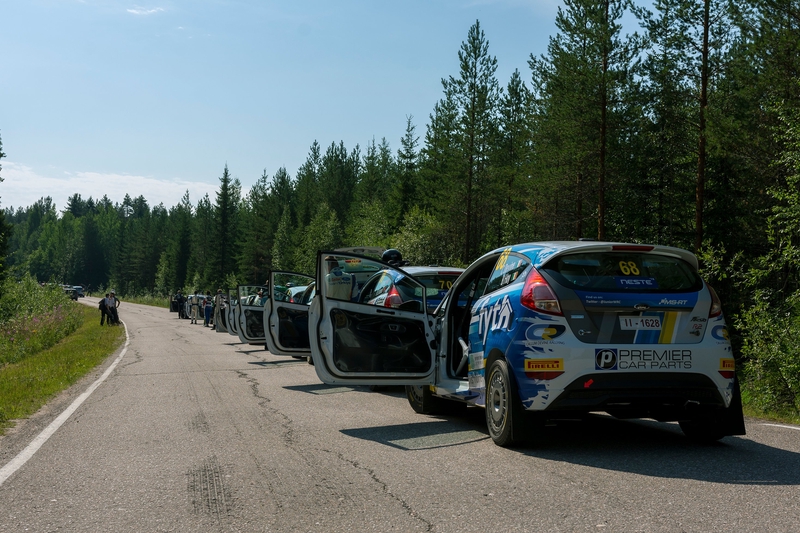 First day of the Neste Rally Finland,
though just the test stage and the first stage, which is mainly for show to the people in the city that can't/don't want to go to the real stages that are further away. Didn't take that many pictures yet, and you know I hate photographing in the mid day sun, which we had plenty of today.

We spend a few hours in the test stage, on the start, so we could see all the rally cars lining up. I love how chilled the environment is in the rally, the drivers and co-drivers are real people, with insane talents, but real people nonetheless, and many are very easily approachable, if you want to talk to them. They just hang out and wait their turn, there is no snobbish behaviour in this sport.
The top drivers are a bit more distant, but mostly everyone are really cool and friendly. I of course don't much talk to strangers, but have done so at times, because dad wants to asks questions and I need to translate between Finnish and English.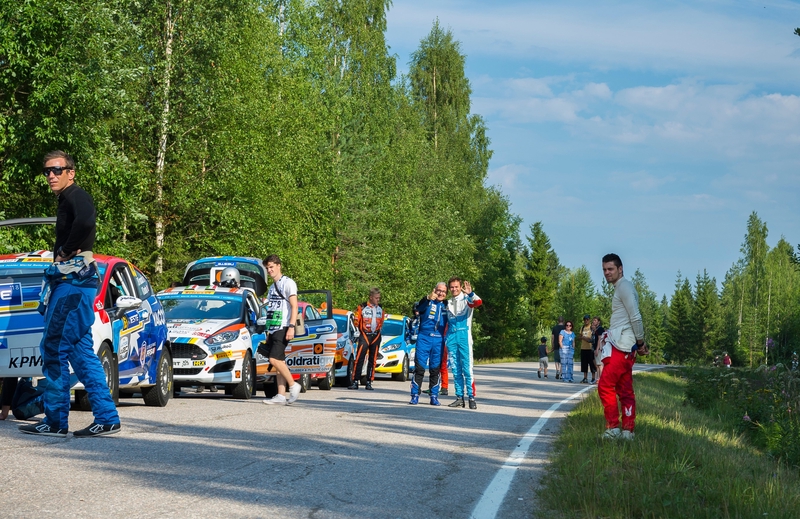 Just look at those guys in the middle, so friendly, they just started posing for me when they noticed I was taking pictures. I wasn't even close to them, this picture is zoomed in quite heavily.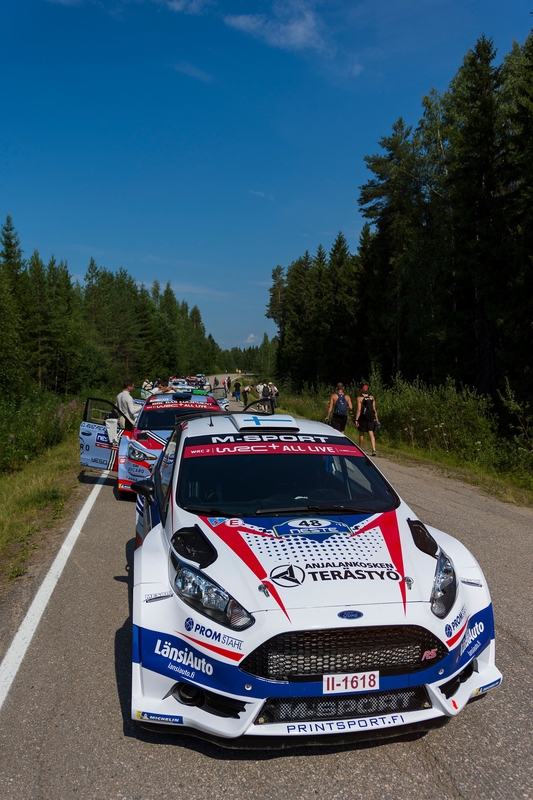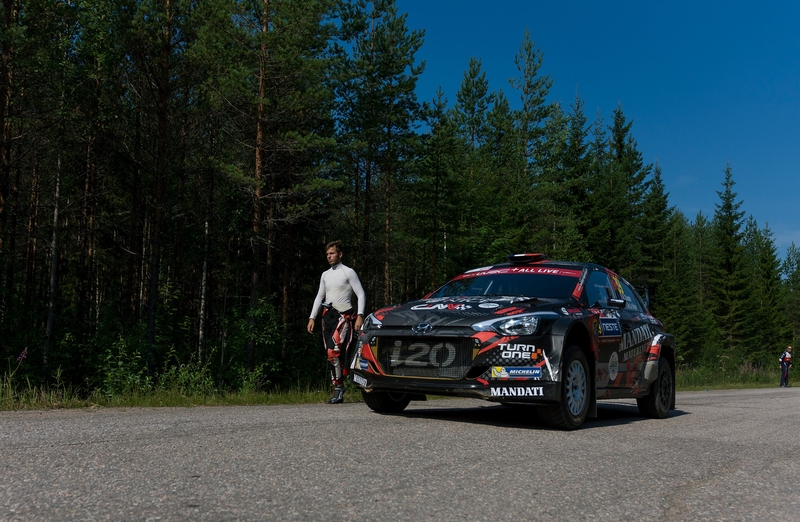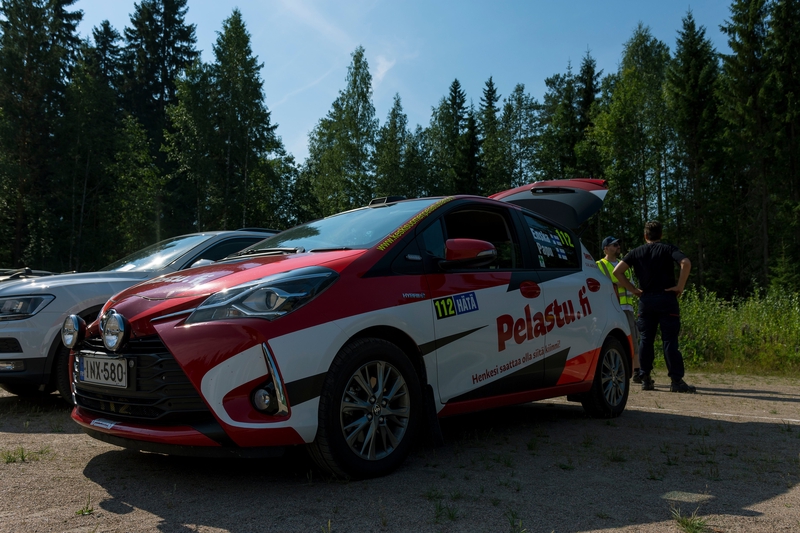 This rally car looking vehicle belonged to the rescue service people that were on a mission to make sure everyone drinks enough water in the heat that is quite unfamiliar for Finnish people. They handed out water bottles and talked to people, super nice guys, we had a chat for a while.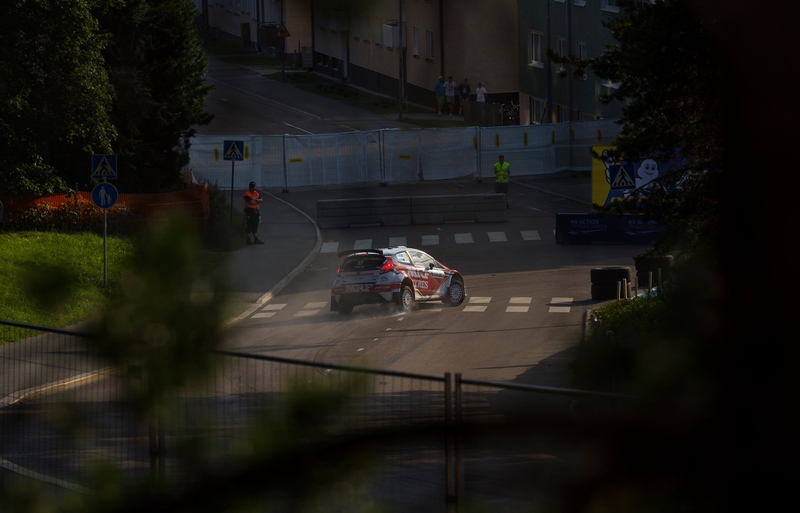 These pictures are from the first real stage of the race, from the end of the track, taken through a perfect little spot between three branches. I am really not a sports photographer, but if we have time, I am getting some hands on guidance for that tomorrow evening!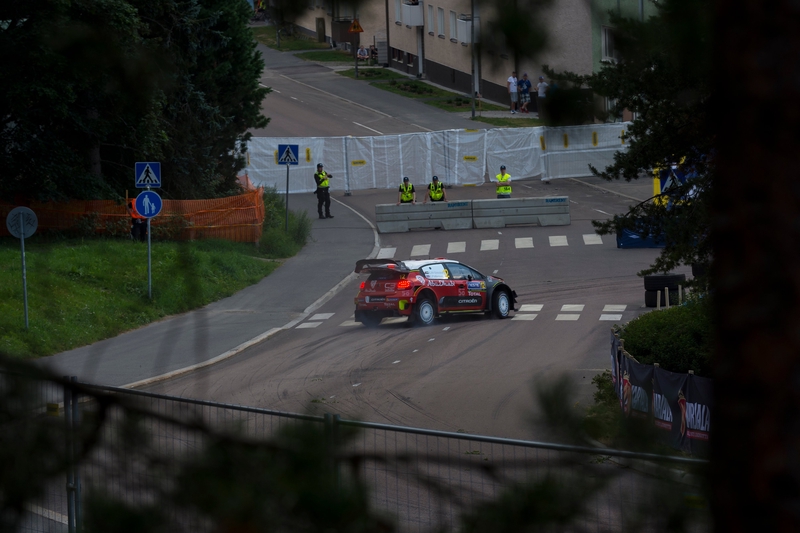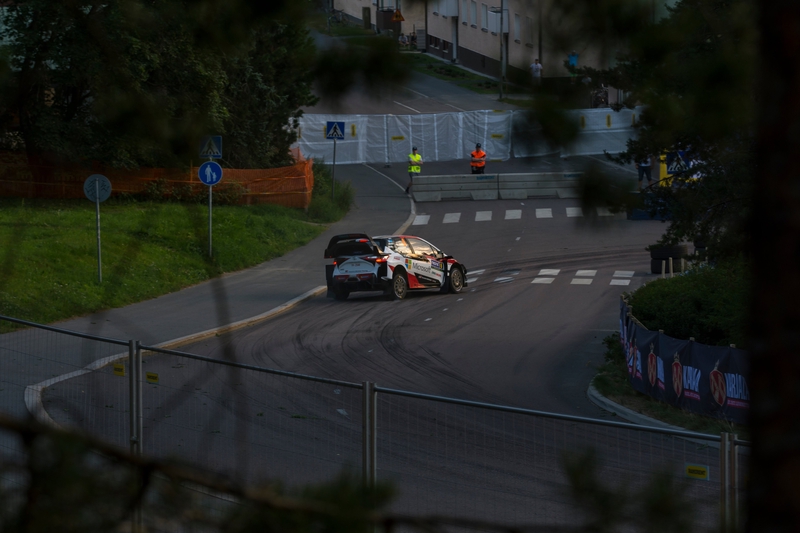 This last picture represents how fast the Sigma 50-100mm f/1.8 lens is. These fighter jets are fast, like you can imagine, and I was not prepared to take a picture. I could only see the jets through the trees a little bit, but the Sigma is so damn wast that as I pointed my camera up, it hit the focus perfectly instantly. I wasn't following the planes with the camera, didn't even see them more than a second before this pic, and a second after, and this is the only pic I took of them.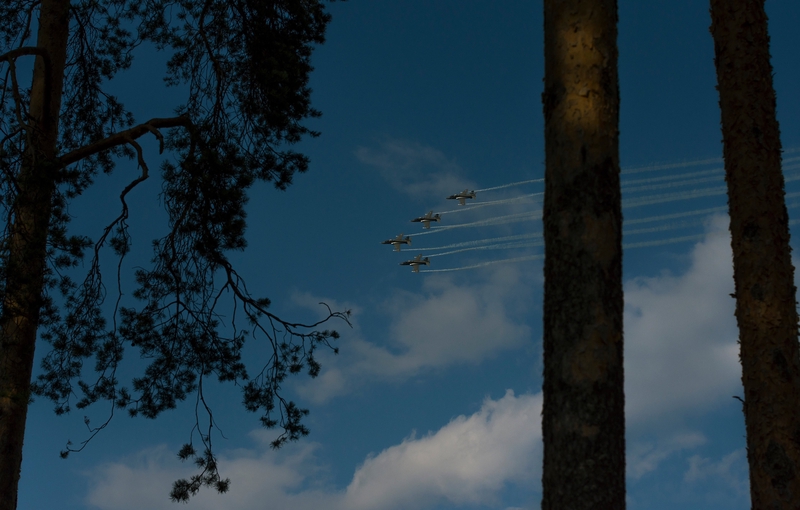 Now I'm off to bed, I have to wake up before 6am and it's going to be a looooong day out.
I Promise To Do My Very Best Here On Scorum You Enjoy My Great ARTICLES......