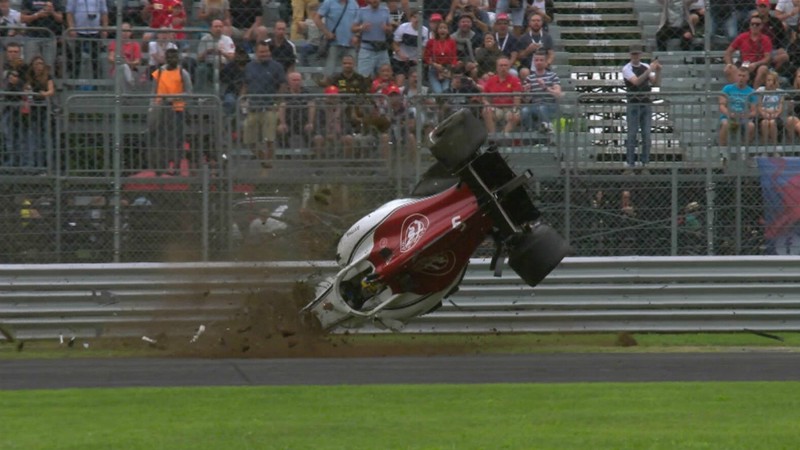 In the first minute of the second free practice of the Italian Grand Prix, Marcus Ericsson gave the scare of the day. With the session just started the pilot has lost control of his Sauber and has given several laps of the bell that have kept the entire paddock in suspense.
When approaching the curve of the end of the straight, the car has been diverted hitting the wall and causing Ericsson's car to fly through the air. "I do not know what has happened, I'm fine," said the radio pilot for the team and the organization's tranquility. The Swede has returned to the pit lane after a brief visit to the medical center.

The incident has caused a red flag for the commissioners to clean the area and verify that the layout was in perfect condition to continue. This has delayed the session that minutes later has resumed. The collision occurred because the pilot could not close the DRS because of a mechanical problem.