Great news! Finn will continue his performances in Formula 1 as part of the Swiss team for another 2 years. And this news can not but rejoice fans of Formula 1 =)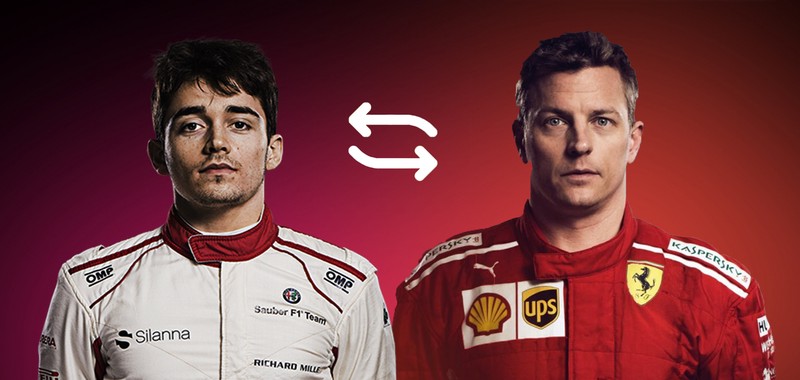 This was reported in the official tweet of the "Sauber", referring to the team's website www.sauberf1team.com
The Alfa Romeo Sauber F1 Team is delighted to announce that Kimi Räikkönen will join the team from 2019. The 2007 Formula One World Champion has signed for the next two seasons.
In his career, Kimi Räikkönen has secured 20 Grands Prix wins and 100 podiums, making him one of the most highly regarded drivers in the history of the sport. The Alfa Romeo Sauber F1 Team looks forward to the arrival of the Finnish driver, with whom the team shares the common goal of achieving ambitious results.
Frederic Vasseur, CEO of Sauber Motorsport and Team Principal of the Alfa Romeo Sauber F1 Team:
"Signing Kimi Räikkönen as our driver represents an important pillar of our project, and brings us closer to our target of making significant progress as a team in the near future. Kimi's undoubted talent and immense experience in Formula One will not only contribute to the development of our car, but will also accelerate the growth and development of our team as a whole. Together, we will start the 2019 season with a strong foundation, driven by the determination to fight for results that count."
In the meantime, "Scuderia Ferrari" signed a one-year contract with Charles Leclerc, who will become as a partner of Sebastian Vettel in 2019
The young Monegasque earned a place in the Italian team thanks to the high results. He performed in the youth series, winning successively titles in the GP3 (2016) and Formula 2 (2017), and in the debut season for himself, F1 regularly earned points on the not the fastest Sauber's car and constantly outplayed in the qualification of his partner Marcus Ericsson.
I just want to wish Charles and Kimi good luck in their new career stage, and more interesting and exciting races for us in the 2019 season!
Who do most deserve a place in the "Scuderia" in 2019?
I'm interested in your opinion, so be sure to share it in the comments)