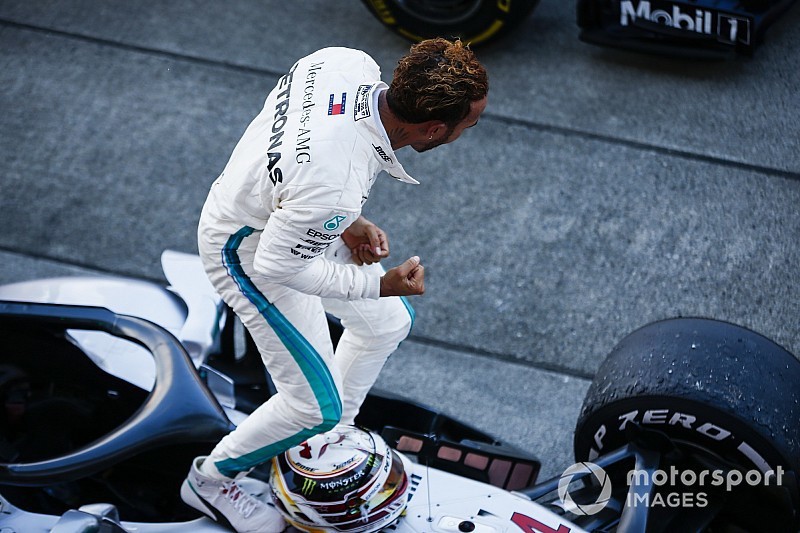 At the Grand Prix of Mexico, the winner of which was Max Verstappen, Lewis Hamilton finished fourth - it was enough for him to win the fifth title in Formula 1 ahead of schedule.
Max Verstappen became the leader of the race already in the first round - he and Lewis Hamilton immediately after the start beat pole position holder Daniel Riccardo. After the first and second series of pit stops racers top teams Verstappen remained in the first position and kept it until the finish line of the race. Max became the first pilot in F1, who won the Mexican Grand Prix twice in a row.
To win the fifth league title already in Mexico City, Hamilton was enough to finish no lower than seventh place. In the middle of the race, the Mercedes driver skipped forward Sebastian Fett, and later gave Daniel Riccardo the third position, taking off on the grass in the first corner.
Lewis finished fourth and was in 64 points from Vettel in the individual competition for two Grand Prix before the end of the season, winning the champion title ahead of schedule. Hamilton entered the top three riders who have five or more titles in Formula 1, joining Michael Schumacher and Juan-Manuel Fangio.
The remaining two steps of the podium went to Sebastian Vettel and Kimi Raikkonen. Both Ferrari riders came in second and third place after the withdrawal from the distance of Riccardo - on the 62 circle the Australian stopped on the track due to technical problems.