Not only Fernando Alonso was released with the fright after the spectacular crash in the notorious first corner of the circuit of Spa-Francorchamps in Belgium. Charles Leclerc saw the McLaren racecar bouncing on his cockpit. Checking the picture shows you that the halo on his car is considerably damaged.
The question remains: what if the fiercely criticized protection had not been on the Monegask car? Look at the red arrow I drew in below picture.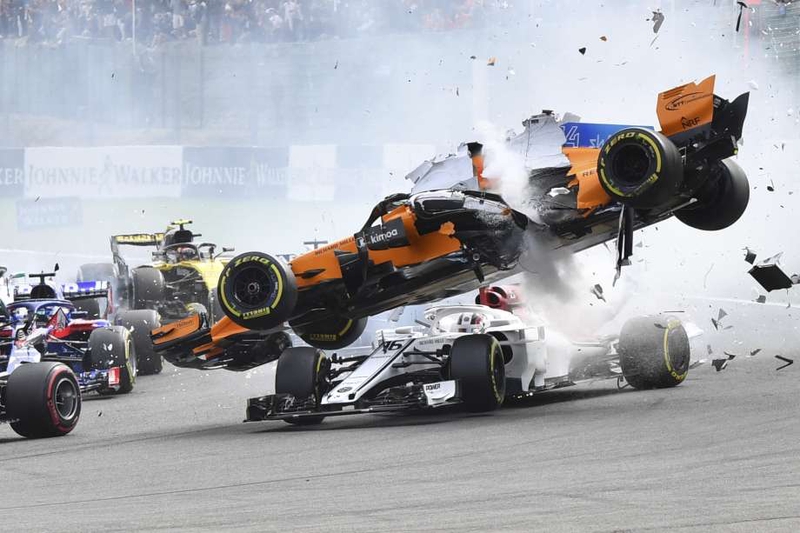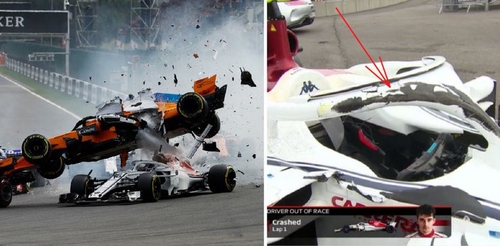 It was a serious incident. Nico Hülkenberg was still sleeping after the red lights had gone out, and just before the first corner, named ' La Source ' he hit Fernando Alonso's car. The drivers brakes there to about 80 km / h, Hülkenberg pushed too late on his brake pedal. Terrible result: Alonso got a strong smack and flew through the air on top of Leclerc's car. Fortunately, the Spaniard crawled out of his broken car without injuries. Thank you God
The Monegask drove alongside Alonso and saw everything happen from the front row. Fortunately, there was his head protection - also called the halo - that has been compulsory since this season.
The halo was often criticized in recent months because it would be an ugly instrument and would obstruct the drivers' vision. Until today it has not yet proved its worth, but in Spa the protection may have saved the life of the 20-year-old Leclerq. Without this edge on the cockpit, Alonso's car probably landed literally on his Lerclerc his head. I don't want to think about how his head would have been!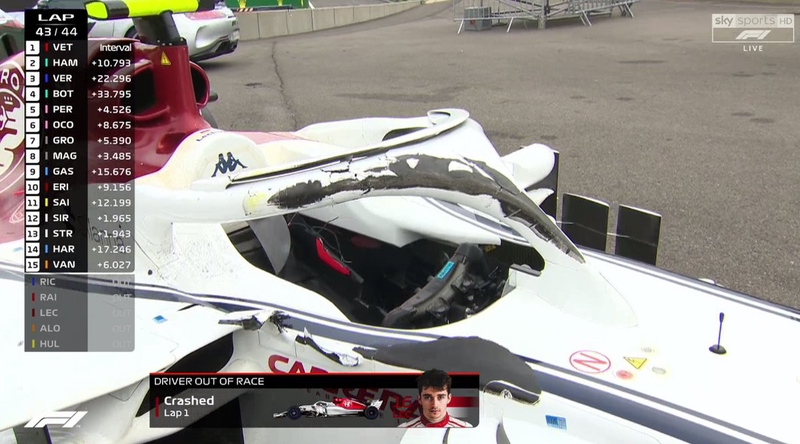 See the crash happening here:
How did the race continue?
Vettel driving a Ferrari won the Grand Prix of Belgium. In the first round, the German immediately passed Lewis Hamilton driving a Mercedes and did not give up that leading position anymore.