People who like to watch F1 must have scratched into their hair when Stoffel Vandoorne was announced as new driver at Mclaren 2 years ago. In 2016 he replaced Kevin Magnussen. Ended 10th place in his first race in Bahrein.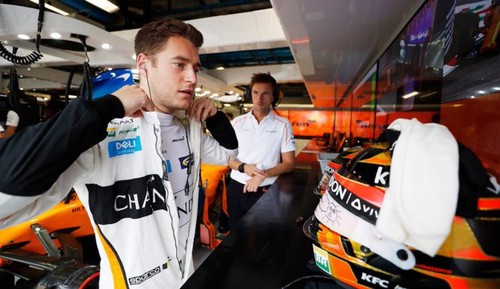 Insiders knew Vandoorne was a talented person but he is a Belgian. From where? Belgium? Oh I know Belgium, yess chocolates and Trumps Hell Hole
You can weapon yourself against many things but not where you come from. There is nothing Stoffel can do about it.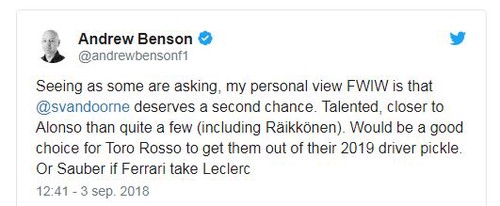 According to Andrew Benson is is not a surprise Vandoorne has to step aside at the end of the season. Although he adds then McClaren's engine sucks the last few years and also that Stoffel Vandoorne was the only rider who came near the times of Alonso. Allthough Alsono was faster, he came close everytimes with a lack of experience but the money wants more. Mclaren is British and they want a British driver. As simple as that.
I'm personaly afraid this is the end of his F1 career. I would be surprised another team picks him up. There is a small chance he could drive with Toro Rosso or Sauber.
I think he is faster then many riders on the grind but due to the 'bad' car and the change in engine from Honda to Renault, he never got the chance to show his talent.
His statistics: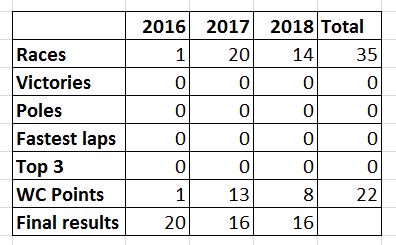 Toro Rosso or Sauber?
Sauber is possible, because team boss Frédéric Vasseur was the team boss of Vandoorne in GP2 and was always full of praise but Sauber is a team that needs money. If he joins, he must bring some money in my opinion. 5 milion euro at least from sponsors imo.
To be continued