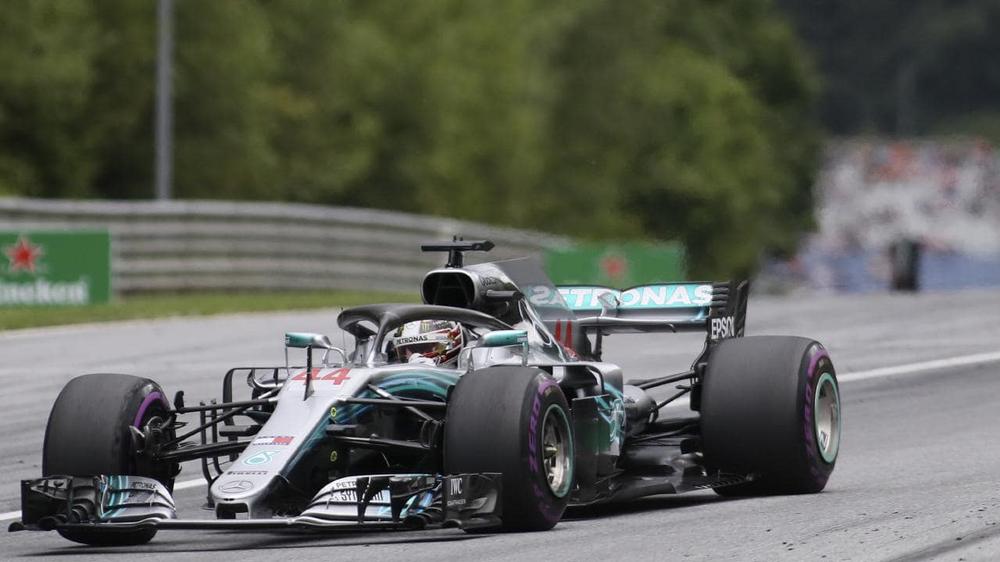 The venue for round 9 of the 2018 Formula 1 World Championship is the Red Bull Ring in Austria. In what will be Round 2 in Formula 1's first Triple Header, things are expected to heat up even more. Last year's race winner Valtteri Bottas will be desperate to get a win under his belt since this has always been one of his favourite circuits where he brings out his best and this season has been particularly unlucky for him even though he is 4th in the championships. His teammate and 4-time world champion Lewis Hamilton is one of the favourites to win this year as well and with Mercedes bringing in upgrades in their engines, it could very well be a 1, 2 for the German constructors.

Sebastian Vettel will be keen to bounce back after a 'not-so-good' result at Paul Ricard to close his gap to Lewis Hamilton who is currently leading the championship with 145 points. His teammate Kimi Raikkonen will be looking to pull off a similar result after his podium at Paul Ricard. The Finn has recently been under pressure to deliver as news reports have emerged linking Sauber's Charles Leclerc with Raikkonen's seat for 2019, another podium will do no harm in keeping those rumours at bay.
The home team Red Bull Racing will be hoping both their drivers bring their best to the home race. Even though Red Bull hasn't won here recently, they have been consistent with podiums with Max Verstappen getting one in 2016 and Daniel Ricciardo getting one last year. Ricciardo in the press conference said that a podium is a realistic expectation for Red Bull and with Max Verstappen getting his season back on track with back to back podiums in Canada and France, Red Bull can expect a big haul of points from their home Grand Prix.
Haas has been a one-man team so far in the 2018 season with Kevin Magnussen scoring all the points for the team and had it not been for Romain Grosjean's antics at more than one race this year, Haas could very well have been 4th in the Constructors Championship. All that being said, If Romain Grosjean can pull off a clean weekend, then Haas could be realistically expecting both drivers to finish with points here.
Coming to the team which actually is 4th right now in the Constructors Championship, Renault has been the most consistent of the midfield teams this year by quite a distance with both Carlos Sainz and Nico Hulkenberg consistently scoring points. Renault will be hoping to continue their reign at the top of the midfield in the Red Bull Ring.
Force India will be looking to turn their fortunes around at Austria after both Esteban Ocon(crash) and Sergio Perez(engine failure) did not finish the race in France which led to Renault pulling away from them in the Championship. However, when Sergio Perez was asked about this in a recent interview, he was optimistic and said that there is still a chance of them catching Renault. Checo, Ocon and the team would be hoping his words come true.
That brings us to McLaren who have been on a steady decline in the last few races with the car looking worse with each passing race. Realistically, McLaren do not have high expectations from this race as the car was terrible in France and they haven't had the opportunity to take the car back to the factory and work on it since there is a time crunch. The team's star man Fernando Alonso and his teammate Stoffel Vandoorne are both very optimistic though and have mentioned that the team has fully supported them.
Coming to the team which has exceeded everyone's expectations this season including their own which is Sauber, they would be expecting a similar performance from their prodigy Charles Leclerc after his heroics in France. Marcus Ericson will be looking to have a clean weekend.
Toro Rosso's Pierre Gasly will be expecting to turn around his fortunes after his crash with Esteban Ocon in France in the very first lap. The French driver has been exceeding expectations this season and would hope to pull off another Bahrain-like performance. His teammate Brendon Hartley is under immense pressure with rumours surfacing about Toro Rosso replacing him mid-season, something which Toro Rosso and Red Bull are infamous for doing. However, Hartley seems really confident about a good showing in Austria especially with some upgrades that have been added to his car this weekend.
Last but not the least are Williams who have been severely underperforming this season with no hope of improvement. Lance Stroll has lost whatever few admirers he had with the way he has driven so far this season, his boss Claire Williams seems to think differently though. Sergey Sirotkin, on the other hand, has been positive about the car and been more realistic in his approach. When Sirotkin was asked about what the fans can expect this week, he said that a similar run can be expected till Silverstone after which the team is due to bring in some upgrades to the car which everyone is looking forward too. To be honest, even the fans are waiting for an upgrade to see Williams compete for something other than the 19th and 20th places.
All in all, a lot is at stake and it does look like a mouthwatering race at hand.