The kindest story of the Chinese Grand Prix.
No matter how many mistakes on the track the Ferrari leader Sebastian Vettel made, it's hard not to respect him as a person. In the second practice, within the framework of the Chinese Grand Prix, a German stood in front of a compulsory weighing platform, saw flames on the brake disc of a car, Alexander Albon, and immediately asked his mechanics for help on the radio.
"Help, help them with fans! - asked Seb. - Help Toro Rosso!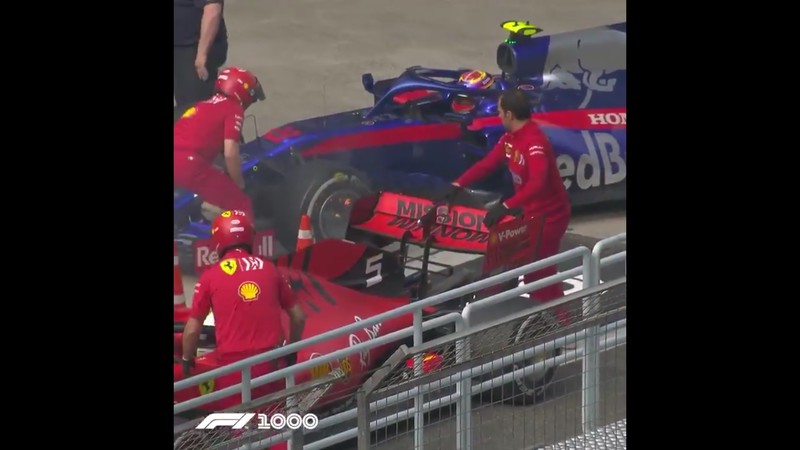 It was not a question of life and death: such a fire is quite common for tracks with hard braking, as in the Shanghai International Circuit. The car of the rivals obviously would not have burned and would not even receive serious damage (the red hot discs will now have to be changed anyway) - however, that is why the help from Vettel and Ferrari looks even more friendly.
By the way, the situation, most likely, would not exist at all, if Vettel had not missed the FIA ​​signal to enter the weigh-in - then he would immediately complete the whole procedure and go to the pits. However, because of Seb's inattention, Scuderia's mechanics had to run through the pit lane to push the SF90 onto the scales — and while they were doing their work, Toro Rosso stopped for a mandatory mass control procedure. That is why there was no one around Albon's car, except for Ferrari mechanics - the employees of the Red Bull subsidiary team arrived only a few minutes later.