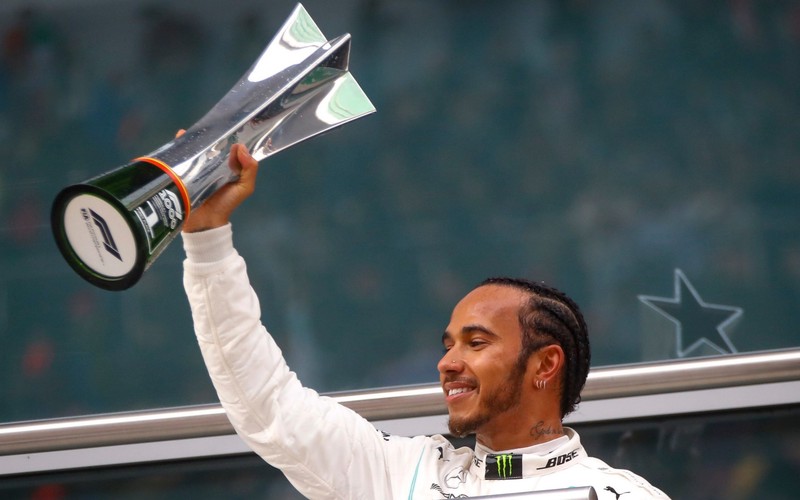 Race 1000 has been hyped up since last season already and I think a lot of people where disappointed with the race in general considering the two exciting first rounds we have had this season. Nevertheless, the race still produced some interesting talking points and moments of brilliance that have to be admired.
Strong start from drivers on weak side of track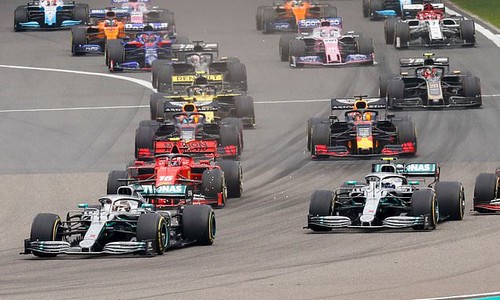 The race start can make or break a drivers race and today it ultimately took the win away from Valtteri Bottas who started on pole. Bottas got a poor start which he attributed to some wheelspin on the painted markings that cost him going into the first corner. Charles LeClerc also got a quick start to overtake his teammate on the start while Gasly nearly made a move on Verstappen. Sergio Perez from 12th got a great start as well to move up four places in the opening lap.
These drivers all started on the right hand side of the grid, off the normal racing line, which leaves this area prone to debris and less grip. The only reasoning for this can be that race day was cooler than qualifying and as such the track may have not been up to temperature. The drivers could thus use the debris to find extra traction off the line, much like they do during the rain. The drivers stay off the smooth racing line to find more grip on the dirty outskirts. They were also positioned on the inside of the first turn that allowed them to also just hold the advantage down.
The torpedo returns
Daniil Kyvat of Toro Rosso received the infamous nickname of the "torpedo" exactly three years ago during the 2016 China Grand Prix. Vettel coined the nickname Torpedo as Kyvat came flying through on a late dive into a corner on lap one and the name has stuck ever since.
Now returning to F1 in 2019, everyone is still cautious of Kyvat and in turn 6 he was slightly too eager on the throttle that sent him hurtling into the side of both McLaren cars, while sending Lando Norris airborne. Suprisingly, all three cars where able to continue with the race. The long term results, however, saw Kyvat being awarded a drive-through penalty for his conduct and later retired from the race. Lando Norris too suffered too much damaged and was forced into retirement in the race's closing stages.
Hamilton steals win from Bottas and Championship lead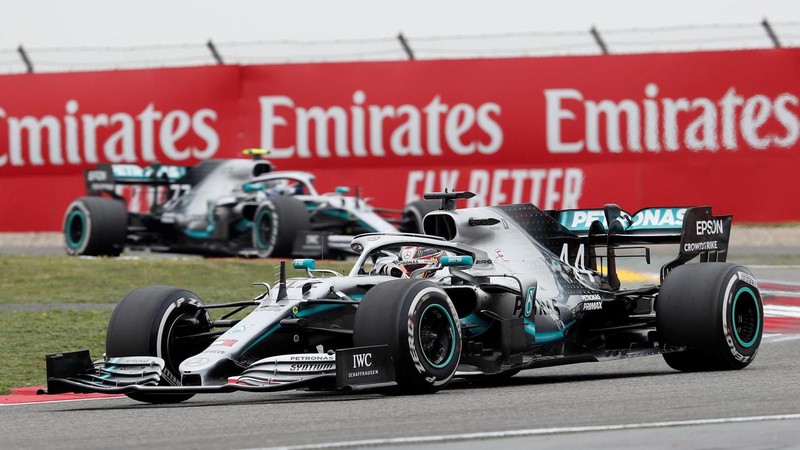 With both Mercedes cars starting on the front row, it was bound to be a fight for the lead early on. Bottas got a poor start and this was Hamilton's chance to attack. He took an early lead and the entire race saw no difference. The Mercedes power was no match for Ferrari who followed. Hamilton made no mistakes and took his 75th Race Win in Race 1000.
The Mercedes team were composed the entire race. They reacted to all attempted pit strategies by other teams with their second round of pit stops being particularly brilliant. Mercedes double stacked their drivers which meant they pitted both cars on after the other. Just as Hamilton exits the pit box, Bottas entires and both vehicles received new tyres with minimal time lost. This protected their track position and saw them secure a third 1-2 finish in just 3 races this year. They are the first team to win 3 consecutive 1-2 races since Williams in 1992!
Team orders take over Ferrari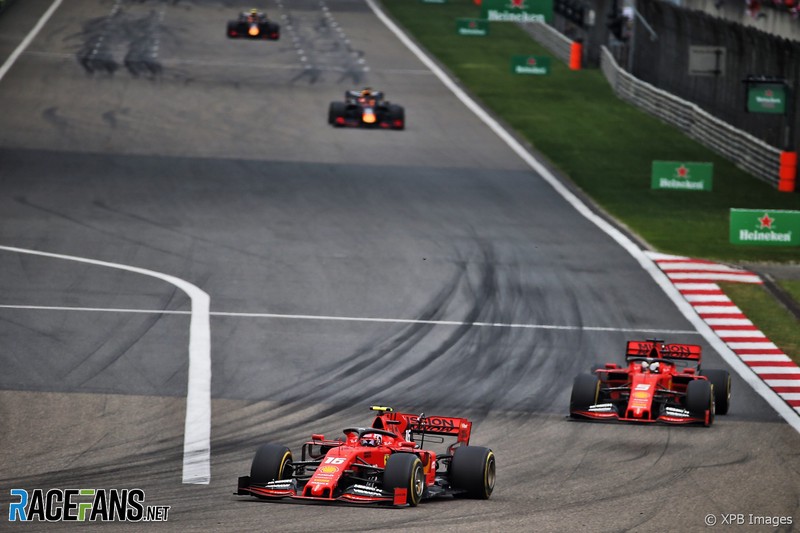 Ferrari's strategy was once again their downfall during the race. Ferrari seems to have the promise of a fast car and drivers but just cannot deliver on race day. As the Mercedes cars pulled out a lead, Ferrari decided to put team orders in place and force LeClerc to let his teammate pass him with a hope to catching the Mercedes. Vettel failed to make a dent in the gap and LeClerc was displeased by their team orders.
Furthermore, Ferrari left LeClerc out for longer on old tyres which saw him lose time to Verstappen in 5th. After the 1st stop, LeClerc was more than 10 seconds behind Verstappen but continued to draw him closer. The Red Bull time saw this and ultimately reacted to pit Verstappen which placed LeClerc at a crossroads; stay on old tyres to the end and be passed or pit for new tyres and chase down again. They decided to pit for new tyres which saw him having to chase down Verstappen again but he was out of reach.
Ferrari need to fix their strategy and team orders soon before they let the championship slip away or LeClerc becoming disgruntled and unhappy in a team that doesn't support him. He had lost out on a potential podium due to their strategy and after losing a Bahrain Win, LeClerc is surely not satisfied.
Renault still experiencing problems yet Ricciardo finishes P7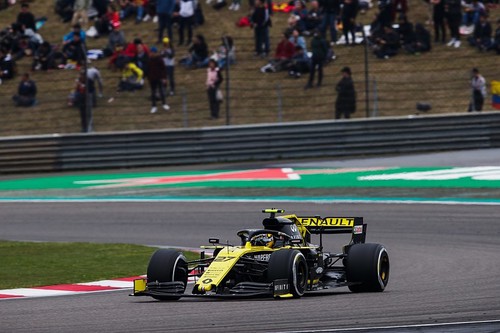 Things were beginning to look up for the factory Renault time after they secured a 7th and 8th place start in the China GP. However, the unreliability of Renault struck again as Hulkenberg was the first retirement of Race 1000 with another engine issue. The performance of the Renault does seem to be improving but again they just need to find the balance of reliability.
Ricciardo put in a strong performance to finish best of the rest and secure 7th and his first points finish this season. It was a lonely race for Ricciardo as the top six were just too far ahead while Perez showed no threat in 8th. The Renault's are not podium contending cars just yet, as Renault predicted, but their is some promising signs in terms of pace at least.
A master-drive from Alexander Albon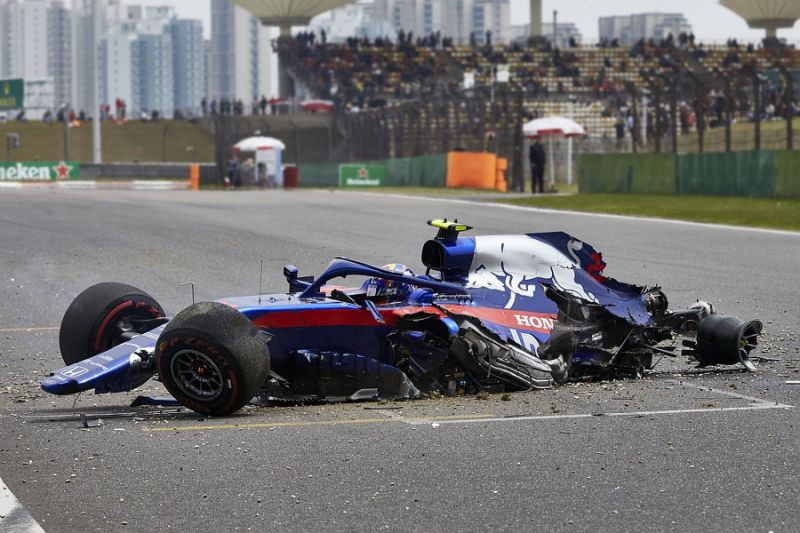 After a horrendous crash in FP3, as seen above, Toro Rosso engineers had to work around the clock to get Albon's car ready for the race. The rebuild included as much as reconstructing the entire chassis but the car was ready. Albion unfortunately had to start in the pit lane due to the rebuild and regulations but he didn't let this get him down.
Starting dead last and finishing in 10th, this is something you expect from the likes of Hamilton but Albion managed to pull it off. A very consistent race as well as the DNFs of other drivers allowed him to work his way through the field to place himself in points contention.
He maintained his 10th place for the closing stages of the race even when the Haas of Grosjean began to put on some pressure. All this saw Albion being voted the fans Driver of the Day and a thoroughly deserved recognition and point earned by Albon. He is definitely flying under the radar but the bigger teams are surely taking notice of his efforts.
Gasly begins to settle at Red Bull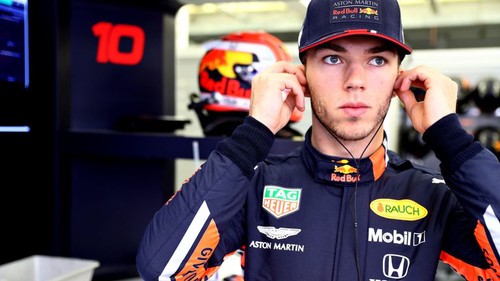 Gasly has had a tough start to 2019. Missing out on Q2 in Australia and any points as well as missing Q3 in Bahrain, he has been criticized somewhat for his weak performance. In China, however, he stepped up to the plate and secured what is theoretically his best qualifying and race finish in 6th. He isn't challenging for race wins as yet or his teammate but he still needs to earn points for his team.
After a long induction period into the new car, Gasly seems to be getting to grips with it.he pulled out a sufficient gap of 7th placed Ricciardo to pit again and go out for the fastest lap of the race. On the red-striped soft tyre, Gasly was able to set the fastest lap of the race and earn an extra bonus point. This immediately bumped him up into 6th in the Championship standings with the bonus point giving him the edge over Raikkonen with 12 points.
---
The 3rd round is now complete and we head to Azerbaijan 🇦🇿 in two weeks time for Round 4. The street circuit of Baku has always provided plenty of surprises and will certainly be one to watch this year. Ferrari need to step up their game and what better than at Baku.