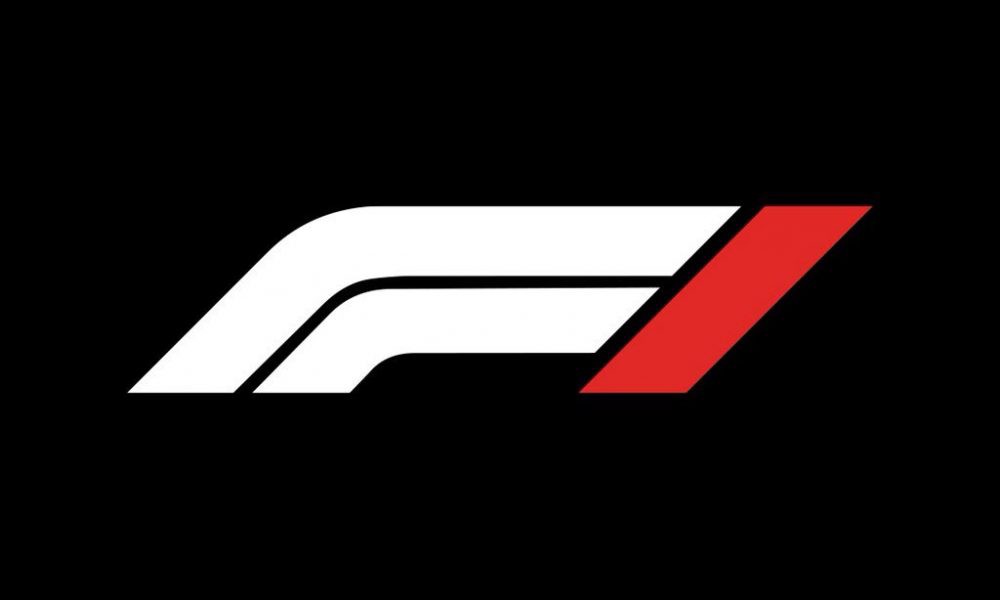 F1 2019 begins in just a few days and for the first time in many years, there has been numerous driver changes between teams and regulations to pay attention to during this season. Starting off with the teams and drivers for 2019:
---

Teams and Drivers 2019
---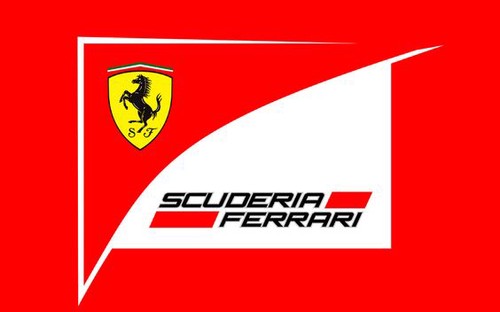 Ferrari
Following pre-season testing, Ferrari appear to be the favourites for this year's constructors title. Ferrari has undergone numerous changes that should be to their benefit such as the introduction of a younger, more aggressive driver (Charles LeClerc) as well as the appointment of Mattia Binotto who replaces Maurizio Arrivabene as team principle.
Ferrari started the 2018 season well but their second half of the season was plagued with mistakes and the passing of Ferrari CEO and chairman, Sergio Marchionne, certainly did not assist them in putting in a decent title fight against the level-headed and 5-time champions that are Mercedes. Ferrari's historic dominance is seeking resurrection ever since their last Constructor's Title in 2008. New management to refine racing strategy and a change in seat personnel should provide Ferrari with all the tools to dominate this season. Now they just need to put this into practice, starting in Australia this Sunday.
Season Prediction (Constructors): 1st
Drivers
Sebastian Vettel (Car No. 5)
Vettel last saw a title in 2013 but since the turbo-hybrid era and a move to Ferrari, his luck has ultimately been dismal. Vettel is without a doubt one of the most experienced drivers on the grid and knows what it takes to win another title. In 2018, the pressure seemed to get to him as Hamilton began to pull out a points lead after Vettel's mistake infront of his home crowd in a slippery Hockenheim race. With Leclerc as a teammate this season, i think Vettel will pull out all the stops to retain the main seat in Ferrari. This competition can only been seen as a motivator and possibly what can reignite the World Champion inside Vettel.
Season Prediction: 1st
Charles LeClerc (Car No. 16)
LeClerc's maiden F1 season in 2018 with Sauber did not produce any race wins or podiums but the 21 year old was able to impress drivers and teams alike with his exceptional pace in a relatively under-performing car. Testing for LeClerc could not have gone any better as he topped the timesheets for certain sessions in both Abu Dhabi and Barcelona testing. Many feel that LeClerc will trump Vettel this season which is a bold claim to make. One thing stopping LeClerc from doing this will be his lack of racing experience in the top 3 teams. Although his pace has been astonishing, racing with he likes of Hamilton, Vettel and Verstappen will take some adjusting to in the first few races.
Season Prediction: 4th
Mercedes
The five time Constructor Champions will arguably face their biggest challenge this season in order to make it six in a row. The threat of Ferrari is closing in and Ferrari appear to be slightly faster than the Silver Arrows so far. That being said, Mercedes have an exceptional team and rarely make any mistakes in terms of race strategy (which cannot be said about their rivals). In Hamilton, they have a trusted podium and race winner and Bottas provides the consistency alongside Hamilton to rack up the points race after race. Mercedes have always found a way but could the changes at Ferrari put a dent in their perfect five year record? I personally think they can!
Season Prediction (Constructors): 2nd
Drivers
Lewis Hamilton (Car No. 44)
What more is there to say about the 5-time world Champion who is currently chasing a 6th to get even closer to the illustrious SEVEN titles set by the one and only Michael Schumacher. The so-called king of the turbo-hybrid era winning all championships except 2016 where he lost out to his teammate Nico Rosberg. Hamilton is a superb driver and one of his strengths is putting in exceptional qualifying laps to ultimately take pole and lead the race throughout. Hamilton has the experience, patience and the equipment to win another title. The challenge from Ferrari and Red Bull, however, will require him to display his full skill-set to take this season.
Season Prediction: 2nd
Valtteri Bottas (Car No. 77)
2018 was a disappointing season for Bottas as he finished 5th overall. He was unable to match his 2017 performance of 3 race wins but still featured on the podium 9 times in 2018. His outright pace has tended to dip leading to rumours that he could be possibly replaced due to unsatisfactory performance but he is a strong contender on a number of circuits, Sochi springs to mind. Bottas will need to put in a good couple races and although it is unlikely that he is the favoured driver in Mercedes, he still has a point to prove by overcoming the competition from Ferrari and Red Bull. The younger drivers, i do see will give Bottas a problem and this could be a long season if he doesn't take every possible opportunity.
Season Prediction: 5th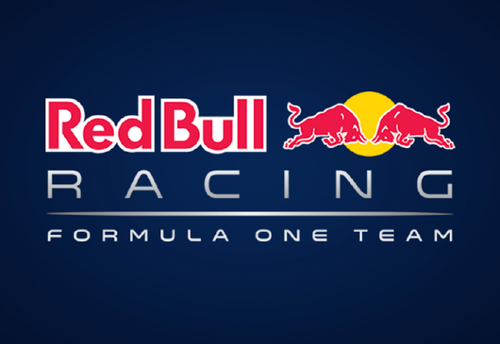 Red Bull Racing
The most anticipated team in my opinion following their switch from Renault to Honda engines for 2019. Red Bull have superior aerodynamics and a planted chassis but their outright lack of power is what has been their downfall the past few seasons. Pre-season has looked promising with the Honda power and this can hopefully close the top speed gap. I see Red Bull as being a title contender once the power issues are resolved and we will just have to see if Honda can make the difference this season. In terms of driver personnel, I see Red Bull to be slightly less experienced than the likes of Ferrari and Mercedes, who both have multiple world champions in their lineup, but Red Bull encompasses the next generation of racers and the future is definitely looking bright with Max Verstappen and Pierre Gasly.
Season Prediction (Constructors): 3rd
Drivers
Max Verstappen (Car No. 33)
Possibly one of the most exciting drivers to watch with his aggressive approach which sees the Orange Army continue to grow for the Dutchman. Already a 5 time race winner who will be looking to expand his tally even further this year. His aggressive still has drawn criticism and cost him many points early in 2018. Since then, however, he has improved his race management and decision making and the results have been profound. Sitting on the podium for 11 races last season is no small matter. Verstappen is a future champion, Honda can assist Red Bull and himself in getting closer to that dream but i don't see him taking the title this season at least. Possibly 2020!
Season Prediction: 3rd
Pierre Gasly (Car No. 10)
Gasly replaces Ricciardo who moves to Renault for 2019. Coming from Toro Rosso just as Verstappen did, the learning curve will be steep at first as Gasly has already experienced in pre-season testing. Gasly suffered a heavy crash as he lost control of the Red Bull machine and sent it into the barriers. This stunted their tests but he still has strong potential. A former GP2 champion that obtained 29 points last season under Toro Rosso who will battle upfront with the top teams. A cause for concern is his lack of experience against the title winners but just as Verstappen adapted, i feel Gasly too will be able to make the adjustment. It is unlikely that he will beat his teammate this season but powered by a strong team and encouraged by Verstappen, he could be in for a podium or two this season.
Season Prediction: 6th

Renault
The memories of 2005 and 2006, as Alonso and Renault took the Drivers and Constructors titles successively, are long gone but Renault are looking to regain their past legacy. Future prospects are high and the signing of Daniel Ricciardo should be hopefully the start of something special for Renault. Fighting for the best of the rest this season, Ricciardo has stated that they are not expecting any podiums this season but are focusing more on development. Renault reliability is a huge concern but hopefully they can iron out these errors this season. Ricciardo and Hulkenberg also have heaps of experience and should be able to secure some strong top 10 results throughout the season and see them retain 4th place just as they did in 2018.
Season Prediction (Constructors): 4th
Drivers
Daniel Ricciardo (Car No. 3)
F1's most unfortunate driver of 2018 surely has to be Ricciardo. With 8 DNF's last season, Ricciardo was never certain when he would finish a race. Renault engine units were the major culprit and his move to Renault seems contradictory in a sense. Testing so far only saw his rear wing DRS system fail but otherwise Renault have provided a decent car. Ricciardo should be the favored driver this season ahead of Hulkenberg and he will be looking to exploit any opportunity to disrupt the top 6 this season and possibly gain a podium with some luck.
Season Prediction : 7th
Nico Hulkenberg (Car No. 27)
Hulkenberg has always been a silent but consistent driver. He is only really noticed when something major happens such as his car flip which left him hanging upside down in the barrier in the season closer last year. Hulkenberg finished 7th in 2018 and was a regular face in the top 10 as well as taking a few 5th and 6th places when the top 6 suffered issues. His biggest challenge will come from Ricciardo this season and to develop further and hopefully attain a podium by 2020. Hulkenberg's best finish has been 4th which is extremely unfortunate based on his consistent performance. He just lacks the right car at this moment in time to make him a top tier driver. Haas will also look to threaten his progress and they also continue to grow.
Season Prediction: 9th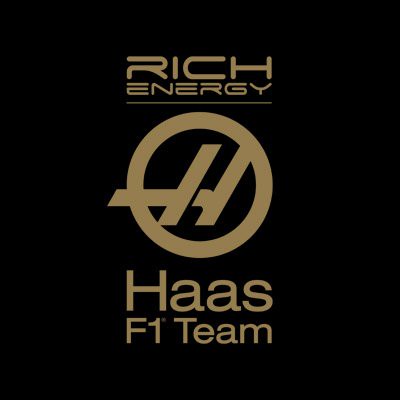 Haas
Starting only their 4th season in F1, Haas are year on year becoming more menacing in F1. The car is becoming quicker and the team knowledge if continuing to expand. The team had a terrible start to 2018 as both drivers went out in Melbourne and Grosjean persistent malfunctions cost the team numerous points early on. They continued to improve in the second half and finished a commendable 5th, some 31 points ahead of McLaren in 6th. Haas will be hoping to top best of the rest and finish fourth but I believe Renault's efforts will be too strong this season.
Season Prediction (Constructors): 5th
Drivers
Romain Grosjean (Car No. 8)
Grosjean saw engine and brake issues as well as penalties that caused him to fail to score any points in the first 8 races of 2018. Once these issues were resolved, however, he put in a strong performance to score 37 points with a best placing of 4th in Austria. He ended the season as 14th. Without those issues in the early races, he could have easily been a contender for a top 10 season finish. Grosjean has the pace but a reliable car is what will set him up for better results this season. Competition from Renault and Racing Point should be his key concern but nothing is stopping him from prying for another top 6 placing.
Season Prediction: 8th
Kevin Magnussen (Car No. 20)
Magnussen is a driver that likes to just get on with it. Going under the radar for most of 2018, he secured a 9th place overall with his consistency. Magnussen tries to avoid any unneccesary battles and just looks to secure some points every race. His outright pace may not be identical to Grosjean but if he can remain consistent he should be in with a decent shout of getting some good scoring opportunities.
Season Prediction : 11th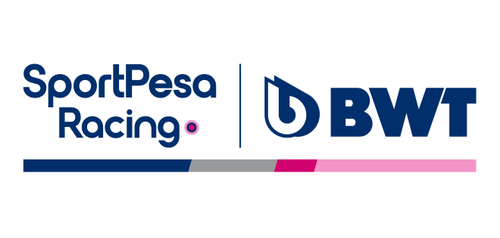 Racing Point
2018 was a tricky year for Force India (now Racing Point) as financial woes took their toll on the team forcing them to be sold to Lawrence Stroll (Father of driver Lance Stroll). From the Belgian Grand Prix, their constructors points were reset to zero due to the name change but they still managed to muster up a 7th place finish for the season. With the appointment of Stroll as a driver, they lost out on Ocon who was a young and courageous driver and I see that this will impact their point scoring this season.
Season Prediction (Constructors): 6th
Drivers
Sergio Perez (Car No. 11)
Perez managed 8th place in the drivers standings in 2018 and is always a threat behind the top 6 drivers. A key issue last year for Perez was internal conflict with Esteban Ocon (Former Teammate). Team orders to allow drivers to pass each other and the lack thereof saw Perez colliding with his teammate on numerous occasions and losing points for both. Without Ocon this year, I see Perez to be more focused and the first driver in Racing Point.
Season Prediction: 10th
Lance Stroll (Car No. 18)
In a Williams seat during 2018, Stroll was arguably one of the least inspiring drivers on the grid. He only managed to score points twice and a total of 6 points is the lowest tally of any drivers that have remained in Formula 1 for 2019. He has a chance to revive some of his 2018 form where he gained a podium but hopefully the Racing Point car will provide him more joy after the shocker with Williams.
Season Prediction: 14th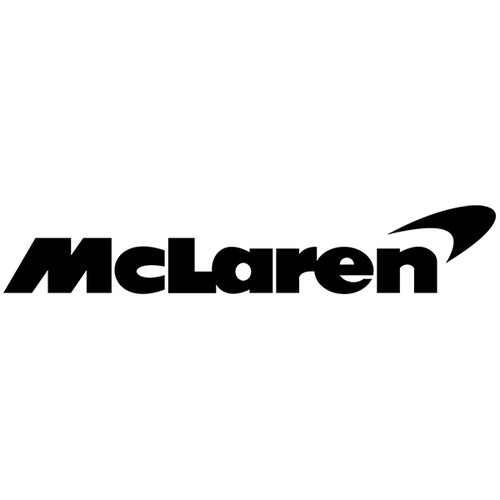 McLaren
Another name of the unreliable list as McLaren's unreliability heavily affected former driver Fernando Alonso. Combined with the atrocious straight line speed, McLaren has big changes to make in 2019 if they want to become a top team again. The driver lineup features all new drivers and the loss of Alonso who scored 50 of their 62 points last season will be evident. New drivers may take some time to adjust and big things are not expected at least early on this season.
Season Prediction (Constructors): 7th
Drivers
Carlos Sainz (Car No. 55)
Saint has been hopping from team to team but could McLaren be where he settles? Moving from Toro Rosso to Renault and now McLaren, Sainz is another mid field master. Making frequent Q3 appearances, he has unbelievable consistency and has only failed to score in 8 races last season for Renault. A young driver as a teammate could create some friendly rivalry and push Sainz up a gear to maintain his seat.
Season Prediction: 12th
Lando Norris (Car No. 4)
Yet another new comer from F2, Lando Norris will be looking to impress in his debut season and attract the attention of bigger teams, much like Charles LeClerc did. Finishing second in F2 last year, he will be looking to tussle with George Russell once again and hopefully outscore him this season. A talented driver indeed and at the age of 19 has much to learn and the focus for him should be on this rather than points.
Season Prediction : 16th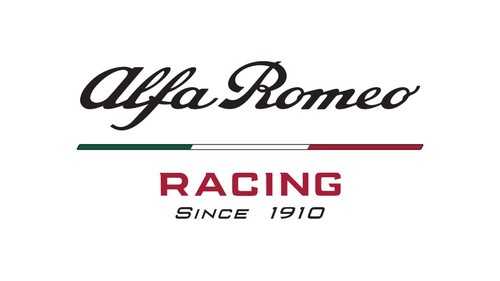 Alfa Romeo
Another team that has decided to undergo some change as they have changed from Sauber to Alfa Romeo and completely swapped out their drivers for 2019 as Charles LeClerc left for Ferrari and Giovinazzi replaces Marcus Ericsson. A team that created interest again after LeClerc's performance last season. Using Ferrari power, they have a decent car and adding Raikkonen can possibly give them some insight from a top team driver.
Season Prediction (Constructors): 8th
Drivers
Kimi Raikkonen (Car No. 7)
The "Iceman" returns to the team where he made his debut. Coming from a top 3 team, he will not be aiming for any race wins or championships. He has won multiple times and being the 2007 World Champion he has achieved what any driver could want. Being the oldest driver on the grid, I think he is slowly trying to move himself out of F1 and if he can help a lower team while doing so, why not. His desire to win is still ever strong and I expect some good races in the lower positions between him and younger drivers.
Season Prediction: 13th
Antonio Giovinazzi (Car No. 99)
Giovinazzi, an Italian racing for Alfa Romeo and once a reserve for Ferrari. Giovinazzi has been involved in two races previously as a stand in for Sauber but has failed to score any points. He formerly raced in GP2 but failed to win a title. Under the guidance of Raikkonen, he should pick up some vital experience in the lower levels and he already has one foot in towards Ferrari. Now he just needs to prove his racing ability to get there.
Season Prediction: 15th
Toro Rosso
As a support team to Red Bull, Toro Rosso do not have the budget to invest in development to become a top 5 or so team. That being said, they have a reasonable car and experienced crew that creates the foundation for many new drivers to development. Verstappen, Ricciardo, Vettel and Gasly have all come through the Toro Rosso ranks and proven themselves as world class drivers. Looking to develop drivers will be a key priority with a secondary goal of attaining some points in the process.
Season Prediction (Constructors): 9th
Drivers
Daniil Kyvat (Car No. 26)
Kyvat comes back for his third time to Toro Rosso after being a development driver for Ferrari in 2018. Kyvat has never been a driver of choice for many teams as he lost his place in Red Bull to Verstappen and now returns to fill a space for Gasly. Kyvat has been widely criticized for being inconsistent and just not up to par with the calibre of F1 drivers. Kyvat will most likely be battling at the back of the pack with Williams and Alfa drivers. I feel that if he does not beat Albon this season, we may not see him in Toro Rosso for 2020.
Season Prediction: 20th
Alexander Albon (Car No. 23)
Another new driver and former Formula 2 driver who has already tasted victory with 4 wins in F2 last season. I think Albon will impress this season and makes his presence know between the other F2 drivers such as Russell and Norris. With Toro Rosso, his chances for points will be minimal but again, building a reputation and consistency is what will keep this young driver in F1 for 2020.
Season Prediction: 18th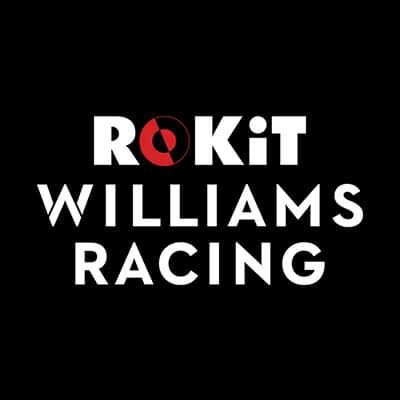 Williams
A tough few years for Williams as they lost both Bottas and Massa and since then have been plagued with inexperienced drivers and a weakening technical package on the car. WIlliams are hoping that the young/old combination will provide them with that attacking potential yet conservative approach to regain their momentum. The only way is up after Williams 2018 season when they scored just 7 points and finished last overall. However, with delayed testing in Barcelona, it is hard to see a turnaround anytime soon.
Season Prediction (Constructors): 10th
Drivers
Robert Kubica (Car No. 88)
F1 looks forward to the return of Kubica after his horrible accident during a Rally event that temporarily ended his F1 career. Although having a severed arm, Kubica adapted to the confined space of the F1 cockpit and after numerous tests returns in 2019. Setting blistering pace before his accident, such high hopes are that exactly, hopes! Williams lack of pace and testing has had Kubica stating that he only feels 20% ready for the season. Fans will be hoping that he can mix up the lower classifications and create some interesting and intense races.
Season Prediction: 17th
George Russell (Car No. 63)
Another young gun of the F1 world and a potential contender for a future Mercedes seat, George Russell is last year's Formula 2 Champion. Russell is an exciting character and seems to be very involved with the team and willing to learn. Williams does not provide him with the best platform to break out and win races but any seat in F1 can be beneficial if one can drive it correctly. Russell appears to be the favourite new young driver that has just joined Formula 1 and it will be interesting to see if he lives up to his potential.
Season Prediction: 19th
---
Conclusion
I personally think that the current driver lineup has really shaken up the grid and will create a new and exciting season for 2019. Alot of the teams have gone for a balance of aggressive and conservative drivers which i particularly like. Young drivers should shake up the racing while the return of big names will keep the action forever entertaining.
Let me know: Who are you supporting this year? How are you most looking forward to watching? Will young drivers make a big impact? And any other driver info you would like to share.
Thank you for reading!!!
Useful links: