Race weekend means so much more to the dedicated Formula 1 enthusiasts who will endure early mornings, late nights, and everything in between just to catch the moment from Lights Out! to Checkered Flag. 9 Months, 21 Races, 5 Continents and only 1 Champion hailing from a field of 20 of the World's most elite drivers. Extreme speeds, intense rivalry, tight circuits and a packed field have fans sitting at the edge of their seat, watching with anticipation as their favourite driver, team or nation goes for that late dive into the final corner, all for the bragging rights and top step of the podium after an intense wheel-to-wheel battle. F1 2019 promises to be an unparalleled season of racing!
What is Formula HUB?
Simply put, Formula HUB is a dedicated Formula 1 blog right here on the Scorum Platform. Formula HUB looks to attract and engage F1 fans from around the world and expand the current fan base by providing an in-depth yet simple blog that experts and new viewers can understand and experience the true beauty that is F1!
What to look out for the the blog?
With such a long season, the opportunities are virtually endless! There are so many aspects that can be uncovered in the blog and something for everyone's personal taste. The World is F1 is ever changing and the future looks bright with so many concepts that you can be sure Formula HUB will investigate and report on. The current blog plan includes the following:
Race Weekend Previews (Incl. Track, Drivers, Historic stats)
Qualifying and Race Reports
Fantasy F1 League (League will begin by the latest Wednesday. Prizes to follow)
Team and Driver News (Throughout season at intervals and/or as changes occur)
Technical Vehicle Analysis (Why not increase your engineering knowledge???)
Live race updates (Via out Formula HUB Twitter)
We are always open to suggestions and any content that the community would be interested in seeing will gladly be considered and added to the blog lineup where possible.
The future for Formula HUB!
Formula HUB is starting as a niche blog focusing purely on Formula 1 at initial launch. However, that being said, true Petrolheads can always find enjoyment in other types of motorsport and we might consider some NASCAR, IndyCar and Formula E content moving forward. All this is dependent on the response to the current posting but a preview of the 2019 Indy500 might be on the cards. Stay Tuned for that!
Motorsport being a competitive sport thus makes it a no-brainer that fans are competitive creatures. As such, Formula HUB will be looking to create some competitions with some prizes to be won. For now, we will be looking to grow the Fantasy F1 League (Launch soon).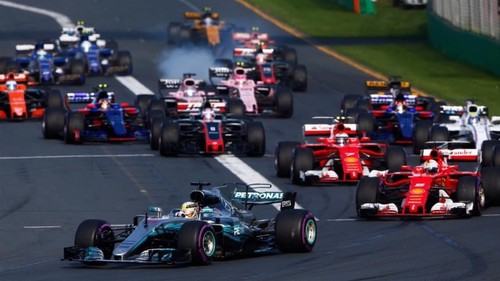 Will you be joining us for LIGHTS OUT!!! on March 17 for The Australian Grand Prix 2019 (Round 1)
Useful links: